April 1: Why Business Leaders are Making Peacemaking Their Business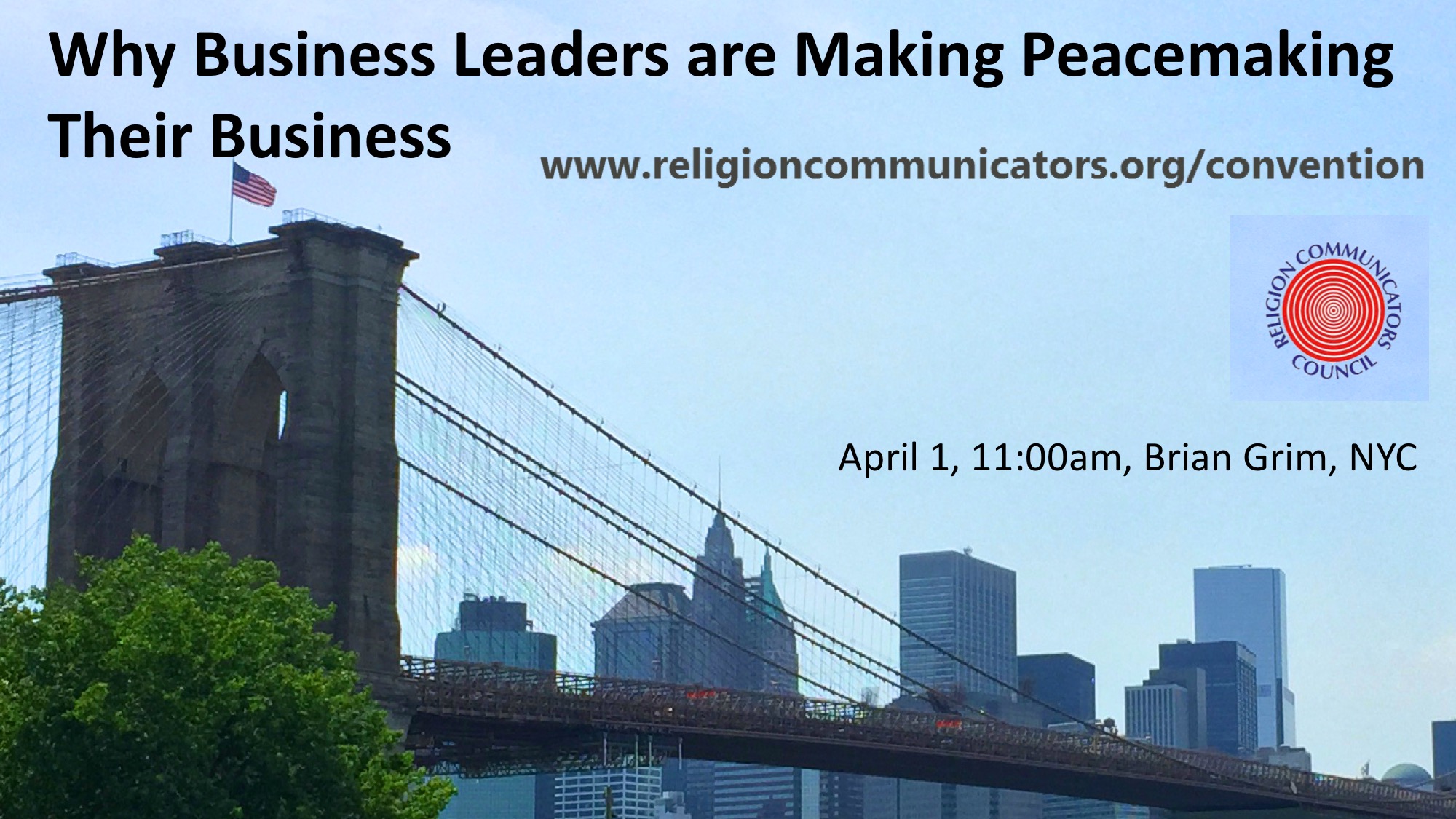 Brian Grim will join the Religion Communications Council in Manhattan as they build "bridges" among faith groups, find "avenues" to new communications skills and discover "intersections" between faith groups and the world at large.
Grim will speak on why business leaders are making peacemaking their business. He'll answer several key questions, including: Why should business leaders care about freedom of religion or belief? How can we engage them in the cause of building innovative, sustainable economies where diversity is respected?
Facilitator Brian Grim, President of the Religious Freedom and Business Foundation, will draw on a massive body of global research on how religious and economic freedoms are connected. The Religious Freedom and Business Foundation accomplishes its work through research, the Empowerment+ initiative, global awards, world forums, and education.
Plenary and workshop topics at different locations throughout the city will include multi-religious activism, Google News Lab and the future of media, finding funding and resources, advanced social media training, and issues of religious freedom. Come be a part of the conversation in one of the world's most exciting cities!
Where
New York City
New York is a movable feast, a dynamic network of neighborhoods, peoples and faiths.
Our roving convention will allow participants to experience more of this great city and provide a focus as we discuss issues and concepts that relate to the parts of Manhattan where we will meet.
Friday, April 1
Location: Lincoln Center area
Time
Event
11:00 a.m.

Photo of LDS Temple in Manhattan by David Steele, CC BY 2.0.

Light breakfast and RCC business meeting at Church of Jesus Christ of Latter-Day Saints center
Sponsors
RCC is grateful to these sponsors for the 2016 convention.