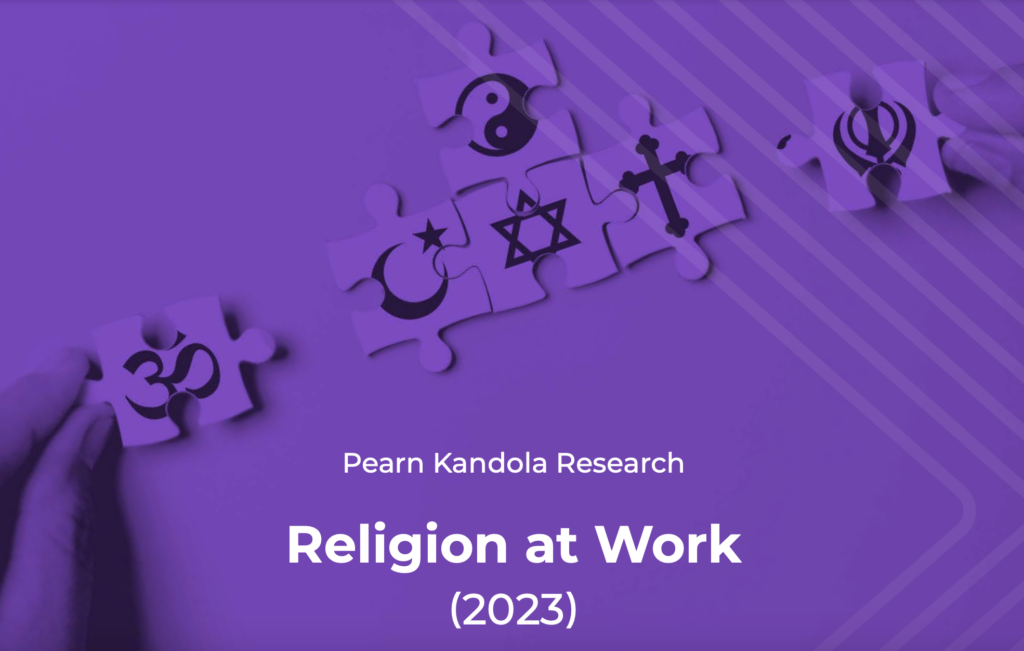 On November 28, 2023, consulting firm Pearn Kandola released the largest-ever survey of religion in the workplace, with over 6,000 participants in the UK and US from six different faiths: Buddhism, Christianity, Hinduism, Islam, Judaism, and Sikhism.
From the study summary:
"Organisations may believe that they are promoting religious inclusivity but their employees do not necessarily agree. Religion at work is a topic that is largely overlooked by organisations and within organisational research even though for people who have a faith, this is an important part of their lives and identity.
Whilst some initial evidence exists to suggest that religious employees may be experiencing barriers to the expression of religious identity at work, the research around the topic of religion at work is extremely limited. We lack a clear understanding of the barriers that religious employees face at work, particularly within the UK. Pearn Kandola's 'Religion at Work' research project aims to raise awareness around employee experiences of expressing religious identity at work. We set out to understand the experiences of people who have a faith in the workplace; the obstacles they face regarding religious expression; and what organisations can do to create more inclusive environments."
Read the full report here.
Some of the key findings were: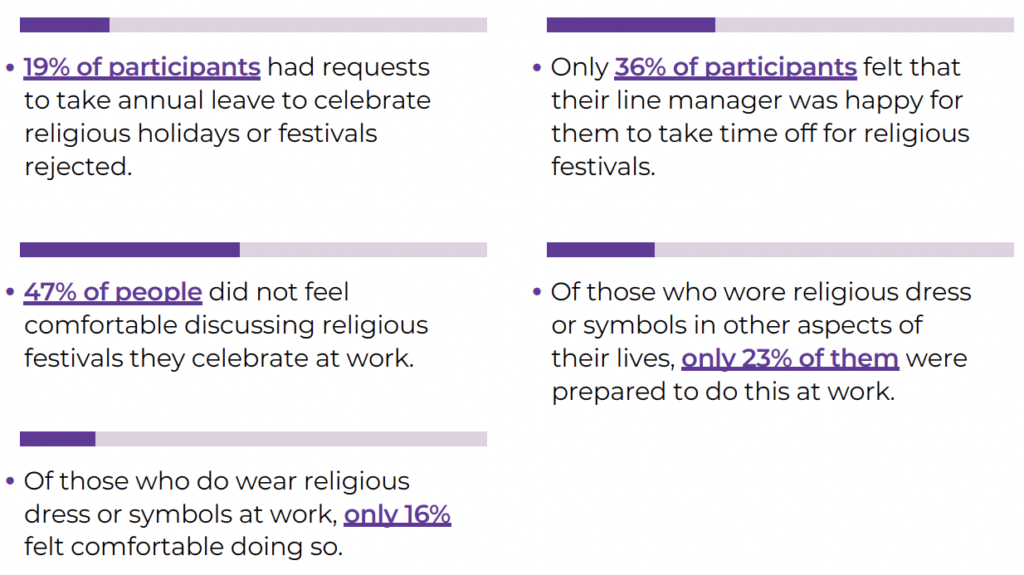 In 2021, Pearn Kandola using contacts within faith groups and the online research recruitment platform, Prolific, 6,315 participants across six religious groups took part in the survey. Participants were eligible to participate if they lived in the UK or US and were a follower of Judaism, Islam, Sikhism, Buddhism, Hinduism, or Christianity.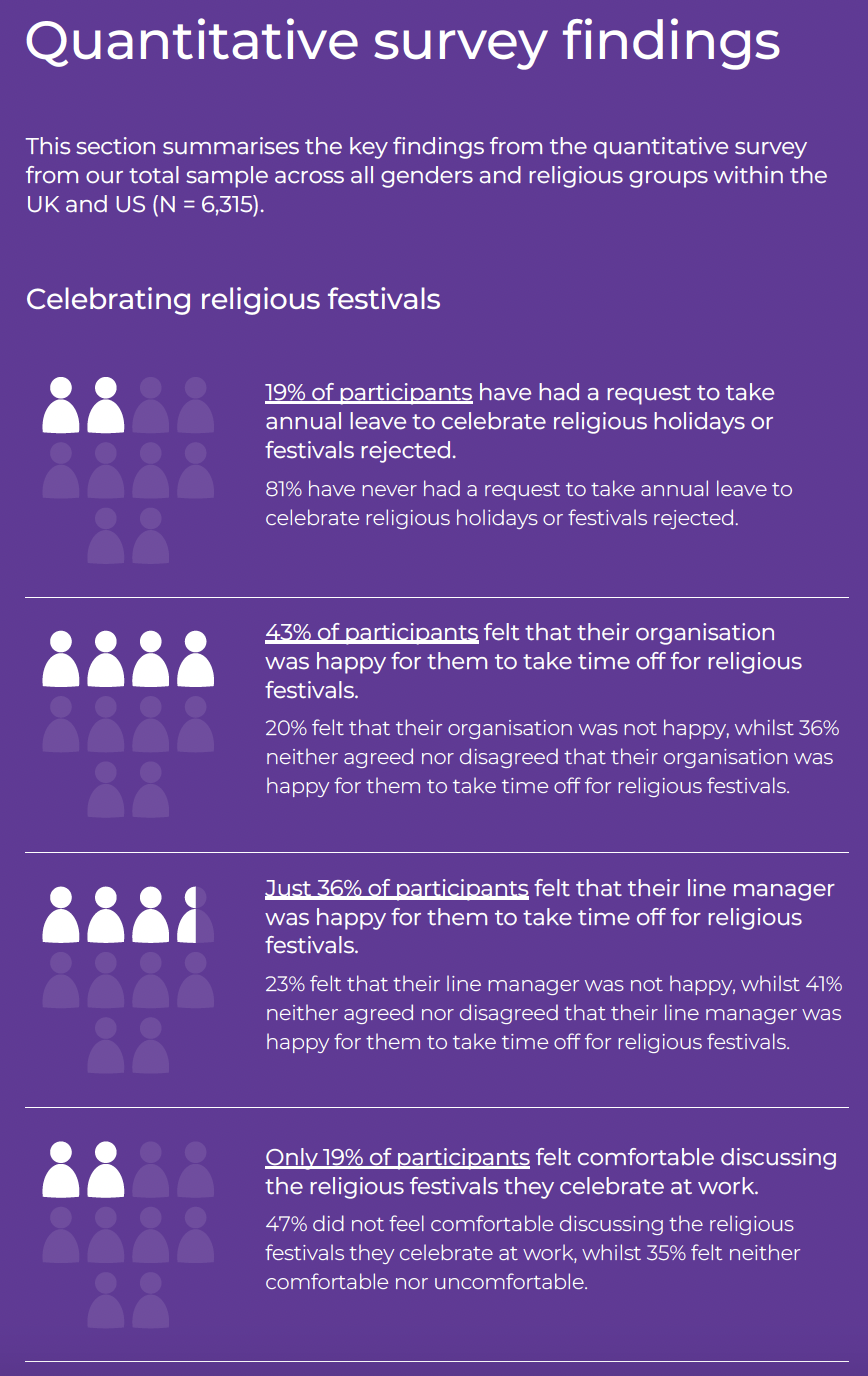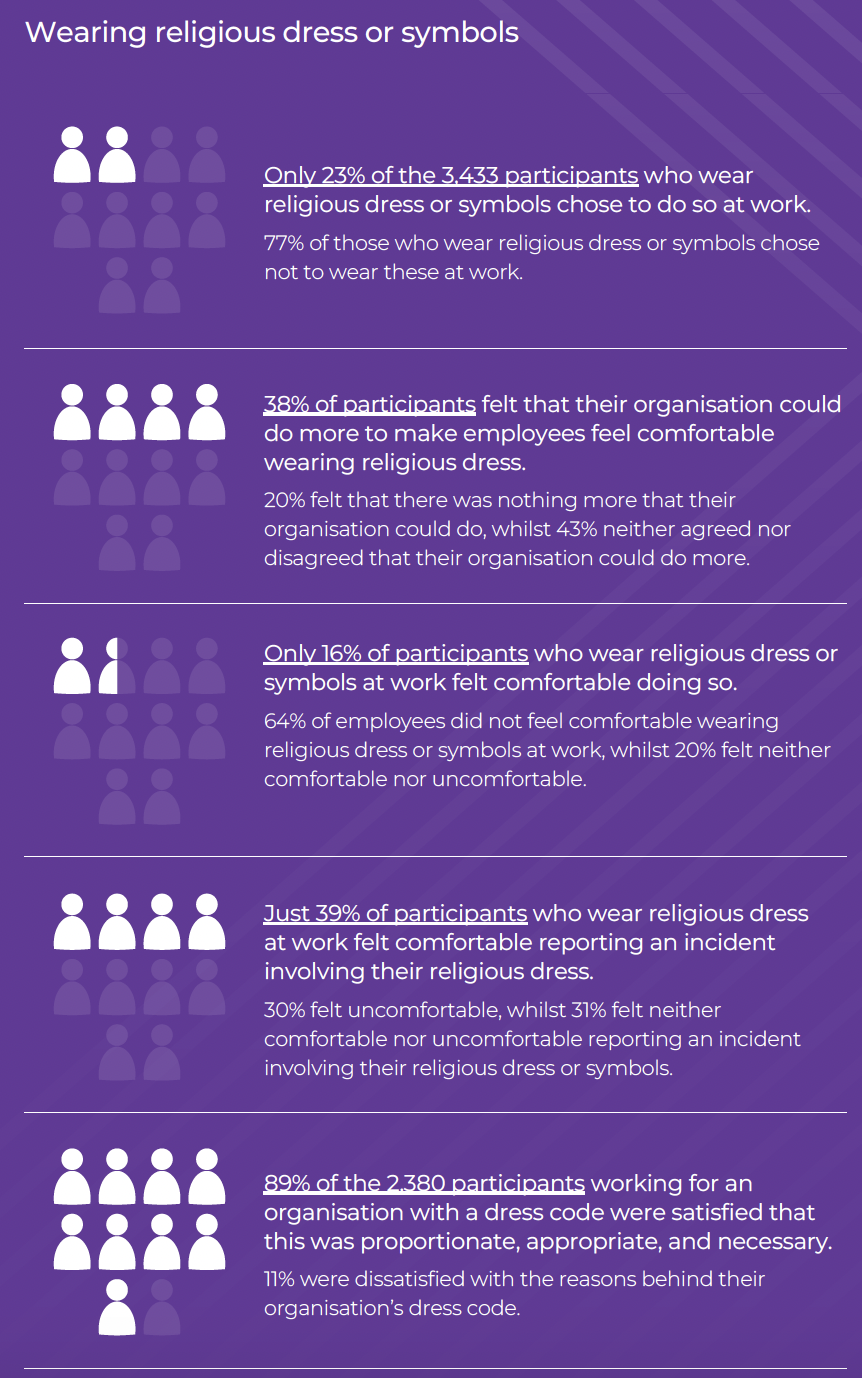 The Pearn Kandola study also did in-depth qualitative interviews with a smaller group of respondents. In 2022, a follow-up qualitative survey was carried out to explore some of the issues that had emerged in more depth. 470 people participated in this part of the research
Comparison between UK and US responses
Pearn Kandola proposes the following recommendations to overcome barriers to religious expression at work and create the conditions for religious expression to result in positive outcomes: