2021 Global Business & Interfaith Peace Award Finalists
---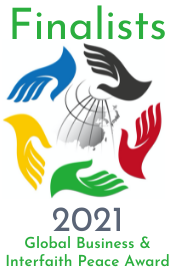 The Global Business & Interfaith Peace Awards were held in Rio de Janeiro in 2016 and Seoul in 2018 in collaboration with the UN Global Compact, and they move to Tokyo in 2021. In the video above, hear the inspiration of these awards from former Japanese Prime Minister Yukio Hatoyama and former UN Secretary General Ban Ki-moon, as well as global chair for the awards, Dr. Brian Grim, President of the Religious Freedom & Business Foundation.
---
2021 Finalists include: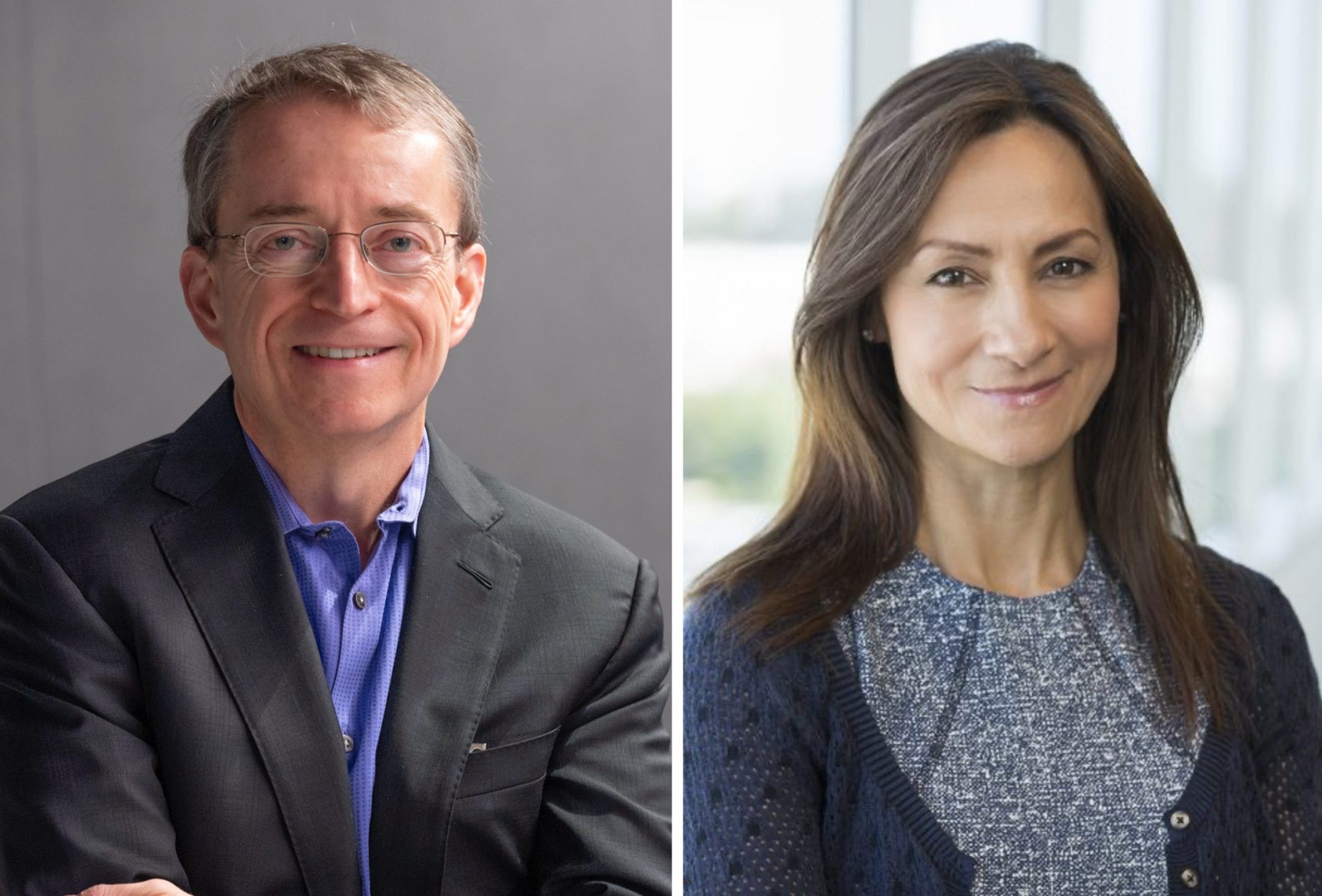 The Intel Corporation is the most religiously inclusive Fortune 100 company in America, according to the REDI Index. Pat Gelsinger, Intel's CEO, and Sandra Rivera, Intel's CPO, have helped create a culture where people can bring their whole selves to work — faith and all — thanks to solidly incorporating religious diversity into their overall diversity and inclusion commitments. Intel's embrace of religious inclusivity is seen in their willingness to officially sponsor a wide range of faith-based employee resource groups. These groups not only support members of their particular faiths, but also work together in an interfaith association to support all employees at Intel to succeed in work and life, indeed, a positive model for society at large.
---
In the Holy Lands, differing religious, cultural, and historical claims are connected to ongoing conflicts. In response, Medinol CEO Dr. Judith Richter founded the NIR School of the Heart to help high school students not only understand cardio-vascular career opportunities but also connect the hearts of people from different cultural, ethnic, and religious backgrounds. Dr. Richter helps students build bridges across cultures through the process of learning. As one graduate summed up the experience, The NIR School of the Heart "will make the whole Middle East a better place." The program has become widely popular and currently has 826 graduates who are functioning as ambassadors for peace, out of which 225 are also pursuing careers in medical-related professions.
---
King Husein, CEO of Span Construction, has played a critical role addressing the rising tide of restrictions on religious freedom that has swept the globe over the past decade. His efforts range from helping found the South Asian Consortium for Religion and Law Studies, to being an effective business advocate for religious freedom, helping to kick off the first-ever Business Roundtable Discussion on International Religious Freedom in New York City, and laying out how religious ethics benefit business at the Horasis Global Conference in Portugal. His advocacy also looks toward the next generation by his helping launch an initiative at BYU Hawaii to equip Asian students to know how to advance religious freedom when they return home.
---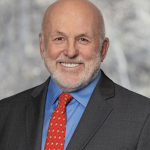 John Tyson, Chairman of Tyson Foods, was an early pioneer of building a faith-friendly workplace by recognizing the spiritual and psychological needs of all employees. John was instrumental in the program that today has about 100 chaplains on staff, providing compassionate pastoral care and ministry to Tyson's team members and their families regardless of their religious affiliations or beliefs. Chaplains offer counsel, assist in managing crises, celebrate milestones, and help employees work through their beliefs during a variety of personal and professional experiences. The program is implemented in over 140 plants and has allowed many of Tyson's 141,000 employees to feel more supported and welcome. Tyson Foods is a model for how faith brings people together through service.
---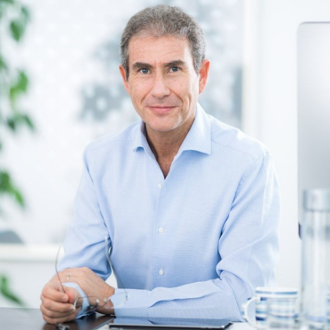 Maurice Ostro, Chair of Ostro Fayre Share Foundation, Vice Chair of the Council of Christians and Jews (the UK's oldest interfaith organization) and the Founding Patron of the Faiths Forum for London. He has been an interfaith champion in business and philanthropy. In business, he has promoted religious inclusion, providing prayer rooms for all faiths represented by the more than 1,000 employees in his offices to ensure that all staff feel comfortable practicing their faiths during the workday. He has also established a social enterprise making jewelry in Burma, providing dignified, well-paid jobs to Buddhist and Muslim women, building bridges between these communities. In the UK, his Foundations initiative, Strengthening Faith Institutions, provides support to over 900 faith institutions across the country.
---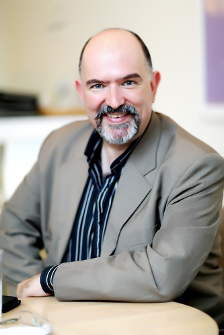 Peter Mousaferiadis, founder of Cultural Infusion, is a pioneer in using cultural and artistic expression as a means of promoting social cohesion and interfaith understanding. Cultural Infusion has developed award winning and world leading platforms that can transform diversity and inclusion in organizations and communities and people's understanding of cultural diversity. Beyond art, Peter led the development of Cultural Infusion's Diversity Atlas, an online survey tool to assess and monitor diversity within companies and organizations across the four interconnected diversity pillars: Religion and Worldview; Country of Birth; Language; and Ethnicity and Race. Diversity Atlas allows teams and organizations to measure and understand its diversity stories. This enables better inclusion and allows teams to value their cultural identity.
---
Following the sectarian conflicts in Iraq, many families were forced to flee the country in hopes of seeking a safe place to openly practice their faith and beliefs. In response, Khalid Khowshnaw founded the Hemn Group which combats any form of discrimination including that of race, religion, ethnicity, or sectarian groups. The Hemn Group promotes inclusion of differing nationalities working alongside one another, oftentimes sharing in each other's celebrations and feasts. They are also credited for providing jobs for countless Christians, Muslims, and Yazidi in areas that are safe to practice their faith and beliefs free of discrimination and facilitatates the free practice of worship. This also creates an inclusive, sustainable economy, an antidote to sectarian conflict.
---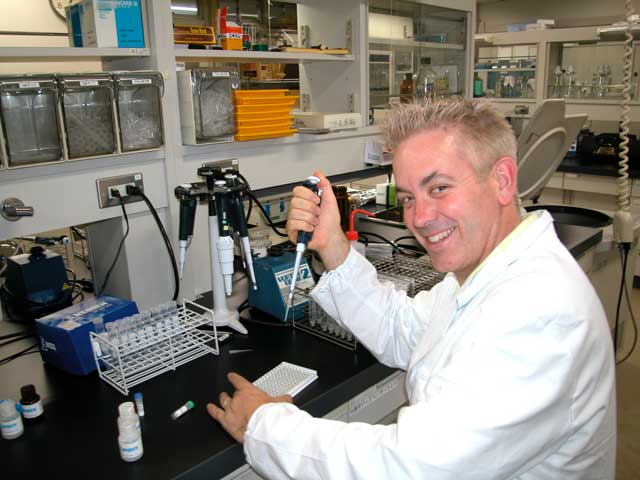 People with differing physical or emotional abilities often feel like outsiders in life. Dr. John Gathright believes principles of kindness, love, peace, understanding, diversity, and a sense of global family can bring different groups together. Dr. Gathright founded Tree Climbing Japan, helping children of differing faiths, abilities, and challenges come together to find an increased self-confidence through embracing the challenge of climbing trees. The program's goal is to help all children grow up like magnificent trees, standing tall and strong, kind and unique, and helping each other. Tree Climbing Japan has helped thousands of people feel included through tree climbing activities all over the country. This has produced a better awareness and appreciation for all people, despite their differences.
---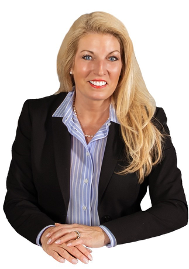 To provide rights and freedoms for all religions and beliefs in the workplace, Candice Corby, founder of Cobra Legal Solutions, promotes the celebration of religion and belief, encouraging employees to be their full selves, including bringing their faith and beliefs to work. Cobra Legal Solutions accomplishes the goal of a religiously inclusive workplace by observing every festival and religious holiday world-wide, and also hosting a commemoration for religions in a week known as "Life Week". Cobra also works with various groups in India promoting women's rights awareness and speaks at local Indian colleges to those who may now know what their rights are in the workplace. Through their efforts there is greater gender empowerment, interfaith understanding, and peace.
---
Jury for the Global Business & Interfaith Peace Awards
The 2021 jury is comprised of a group of high-level experts, including from the European Union (H.E. Ján Figeľ, former Special Envoy for promotion of freedom of religion or belief outside the EU); the NGO religious freedom community (Dr. Katrina Lantos Swett, President of the Lantos Foundation for Human Rights & Justice, and a former Chair of the US Commission on International Religious Freedom); and the business & peace community (Per L. Saxegaard, Business CEO, and Founder and Executive Chairman of the Business for Peace Foundation, Oslo, Norway). 
---