Peter Mousaferiadis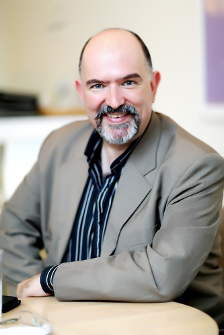 ---
Summary:
2021 Global Business & Interfaith Peace Award: Peter Mousaferiadis, founder of Cultural Infusion, is a pioneer in using cultural and artistic expression as a means of promoting social cohesion and interfaith understanding. Cultural Infusion has developed award winning and world leading platforms that can transform diversity and inclusion in organizations and communities and people's understanding of cultural diversity. Beyond art, Peter led the development of Cultural Infusion's Diversity Atlas, an online survey tool to assess and monitor diversity within companies and organizations across the four interconnected diversity pillars: Religion and Worldview; Country of Birth; Language; and Ethnicity and Race. Diversity Atlas allows teams and organizations to measure and understand its diversity stories. This enables better inclusion and allows teams to value their cultural identity.
Nominated by:
Vice President
Australian Council for Human Rights Education
Biography
Peter Mousaferiadis is an internationally recognized thought leader of culture as a driver of peace and innovation. Before founding Cultural Infusion in 2002, Peter had an extensive career in the arts as a creative director, producer, artistic director, music director, composer and a champion of intercultural dialogue. He produced major intercultural productions for the United Nations, the Parliament of World Religions, and the United Religions Initiative. In 2013, Peter produced the winning slogan of the United Nations Alliance of Civilizations' Do One Thing For Diversity campaign, "Diversified We Grow", which was presented at the World Forum on Intercultural Dialogue in Baku, Azerbaijan. In 2014 Peter was elected as Global Trustee to the United Religions Initiative, and in 2015 was appointed an associate of Gary Bouma, UNESCO Chair for Intercultural and Inter-religious Relations in the Asia-Pacific region. Peter was appointed Chair of the Lahore International Conference on Culture in Pakistan in both 2016 and 2017. As of 2017, Cultural Infusion is a formal partner of the Australian National Commission for UNESCO.
---
Acceptance Speech