John Tyson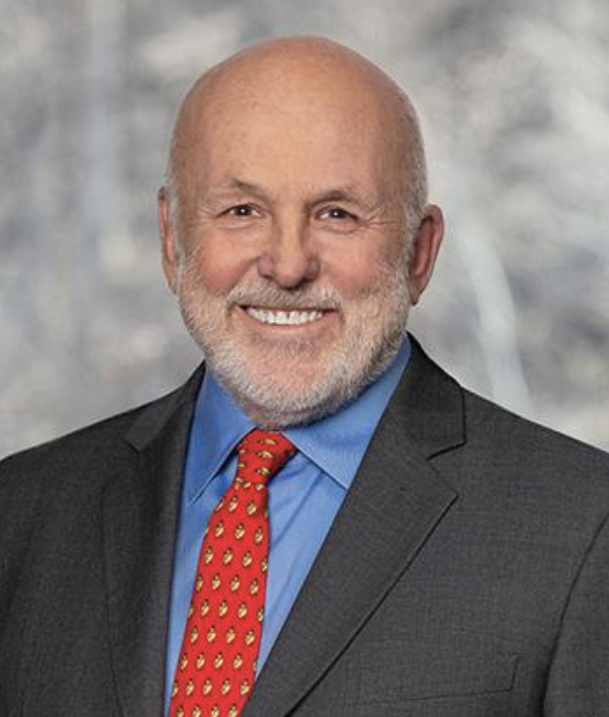 Chairman, Tyson Foods
USA
---
Nominated by:
SVP, HR Enabling Functions, International and HR Shared Services
Tyson Foods, Inc.
Biography
John brings to Tyson Foods' board critical understanding of the company, its operations and the food processing industry. He has devoted his entire working career to Tyson Foods. The grandson of the company's founder, John has been part of the company since he was a teenager, has worked in almost every department, and eventually became the company's chief executive officer. He currently serves as Chairman of the board and has a substantial financial interest in Tyson Foods through his interest in the Tyson Limited Partnership, which retains control of the company. John has been crucial in building the company into a global leader with a conscience, focused on feeding the world great food, made with the utmost respect. Under his leadership, Tyson Foods has expanded its portfolio of products beyond chicken through major acquisitions. In 2001, the company purchased IBP, inc., the nation's largest beef and pork processor. In 2014, Tyson Foods acquired The Hillshire Brands Company, a leading producer of branded, prepared foods. The combination of Tyson and Hillshire created a single company with more than $40 billion in annual sales and a portfolio of recognized brands, such as Tyson®, Jimmy Dean®, Hillshire Farm®, Sara Lee®, Ball Park®, Wright®, Aidells® and State Fair®. John and other senior managers led the development of Tyson Foods' "Core Values," which set goals and standards. The company strives to be an honorable company that employs diverse people and is respectful of their faith. His work has helped Tyson Foods take pride in the safety and quality of its products, and its dedication to meet customers' and consumers' needs. The company feeds families, the nation and the world with trusted food products. He is actively involved in several philanthropic endeavors, including Tyson Foods' charitable giving, which focuses on health and human services, community development, education, hunger relief and supporting military veterans. John has received numerous awards and recognitions for his commitment to the common good, improvement of local communities and the world at large. He is a graduate of Southern Methodist University in Dallas, Texas.
---
Information about the policy, programme or initiative
1. Please describe a policy(s), programme(s) or initiative(s) that the Nominee (or the company the Nominee leads/led) has launched or spearheaded to advance the company's efforts to champion interfaith understanding and peace (max 300 words)
The Tyson Foods Chaplain Services program was established in 2000 to provide compassionate care to team members and their families. The program involves approximately 100 full and part-time chaplains at many Tyson Foods production plants and offices, providing access to a chaplain for many of our 141,000 team members. The purpose of Chaplain Services is to provide compassionate pastoral care and ministry to Tyson team members and their families regardless of their religious affiliations or beliefs. Every person has a belief system; whether its religious, philosophical or a combination of the two. Today, we encounter team members who describe themselves across a broad spectrum: devoutly religious, spiritual agnostic, atheist, and uncertain. Chaplains bring specialized training in belief systems that equip them to come along-side team members, listen to their story, and assist in utilizing the team member's beliefs to help them cope with whatever life brings.
2. Which category or categories does the policy(s), programme(s) or initiative(s) fall into:
3. Does the policy(s), programme(s) or initiative(s) address any of the following related to Freedom of Religion or Belief (FoRB):
– Promote sustainable and innovative business through protecting Freedom of Religion or Belief (FoRB)
– Non-discrimination and/or non-harassment on the basis of religion or belief
– Religious accommodation and inclusion
4. Please describe the objective of the policy(s), programme(s) or initiative(s) and the need, goal or gap that it was designed to address. (max 200 words)
The objective of the Tyson Foods Chaplain Services program is to live our culture as a faith-friendly and inclusive company. We understand that faith can be an important part of who are our team members are and Chaplains provide a resource to offer counsel, help manage crisis, celebrate milestones and help them work through their beliefs during a variety of personal and professional experiences. Chaplains make regular visits to the workplace, are present on the plant floor or at the team members' work station and are available for private counsel in the chaplain's office. Chaplains are available 24 hours a day, 365 days a year through the Tyson intranet and Chaplain Services home page.
5. How was the policy(s), programme(s) or initiative(s) implemented?  What role did the Nominee play? (max 200 words)
The Chaplain Services program was established in 2000 with 11 chaplains in eight plants. It has since been expanded to more than 140 plants and complexes throughout our organization. The expansion of our Chaplaincy program has grown as our business has grown and further expansion to our international operations is currently under review.
6. What were/are the most persistent challenges in implementing the policy(s), programme(s) or initiative(s)?  How were they/are they being overcome and what was the role of the Nominee? (max 200 words)
Tyson Foods has a very diverse workforce and we pride ourselves on celebrating our diversity and inclusion through Chaplain Services. However, meeting the unique needs of a diverse workforce can present communications challenges as simple as having a conversation. To meet this challenge, some of our Chaplains are bilingual, since multiple languages are typically spoken in our production facilities.
7. What are the key lessons learned from launching the policy(s), programme(s) or initiative(s)? (max 200 words)
Chaplain Services has provided a key lesson in how can live out our team behaviors or 5 C's, every day. 1) We are a CARING team that puts the customer first – Chaplains provide direct care to Tyson team members and their families. They also assist team members in extending compassion to their co-workers. 2) We listen, assume positive intent, then speak with CANDOR – Chaplains can help team members refine candid conversations beforehand; thinking through the intent, content and delivery of important communications. 3) We embrace CREATIVITY to get better every day – Great ideas often come from challenging situations. Chaplains listen to team members explain their obstacles and help them discover new options. 4) We are inclusive, and through intentional COLLABORATION, we win – Conflict or misunderstandings can male collaboration difficult. Chaplains help team members develop and maintain healthy working relationships with supervisors and peers. 5) We make a COMMITMENT daily, to deliver results the right way – Life concerns can consume our energy. Chaplains are a safe context for team members to unburden themselves so their focus can be directed to their work.
---
Impact and Reporting on Progress
1. How do you monitor and evaluate progress on the policy(s), programme(s) or initiative(s)? If relevant, what indicators and metrics are used? (max 200 words)
We are in the process of developing a new, monthly reporting structure that will allow us to analyze issues and trends reported by our Chaplains.
2. What outcomes or impact have been reached to date? Please be as specific as possible and supply available data. (max 200 words)
Chaplains report a variety of positive impacts through their work with team members. Prevention of self-harm, support of mental health, helping to process grief and loss, as well marriage counseling and family assistance. We receive regular reports of chaplains providing soft-skills training to management and management support, as well as guidance on communicating with candor.
3. Is the Nominee's company reporting on its practices, policies, programmes and/or initiatives to champion interfaith understanding and peace? If so, please provide relevant weblink(s) for posting on the Awards' website. If integrated into the company's corporate sustainability report, Global Compact COP or GRI Report, please indicate relevant pages and/or sections. (max 200 words)
Chaplain Services and our efforts related to Inclusion and Diversity are reported in our annual Sustainability Report that can be found at www.tysonsustainability.com.
---
Additional Information:
A. How has the Nominee taken action to support and promote the UN Global Compact's Ten Principles? If so, please specify. (max 200 words)
Our human rights practices are grounded in our Code of Conduct, Core Values and Team Member Promise. The documents outline the many rights, benefits, and responsibilities enjoyed by and expected of team members. These programs and our policies support the principles contained within the United Nation's Universal Declaration of Human Rights and the International Labor Organization Labor Standards. 2) Tyson Foods has made bold sustainability and environmental commitments, including reducing greenhouse gases by 30 percent by 2030 and increasing sustainable land and stewardship practices on two million acres by 2020. 3) We are committed to the highest standards of ethics and integrity in all of our business activities and expect the same commitment from our team members and third parties, including agents, affiliates, distributors, suppliers, brokers, and consultants. We have a Global Anti-Corruption Policy that sets a global standard of conduct for all Tyson business interactions expectations for team members, wherever they are located.
B. Please provide any additional information to be considered.
Typical services provided by Tyson chaplains include but are not limited to: 1) Regularly visiting work sites and visits can extend to hospital or home when appropriate. 2) Providing calming support and crisis response for emergency situations related to work or personal life. 3) Extending confidential pastoral care and counseling for individuals, couples, or team member families. 4) Upon request, officiating or helping to organize funeral or memorial services. 5) Writing letters of concern, congratulations, appreciation and/or condolence 6) Providing referrals for team members and their family to appropriate agencies or services to meet specific needs that cannot be met by the chaplains. 7) Supporting team members as they grieve losses of professional and personal relationships. 8) Responding to natural disasters with the Meals that Matter emergency response team.
Video:
Additional Videos