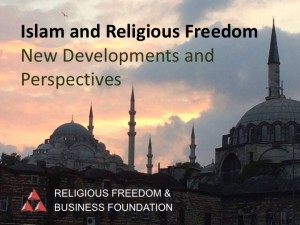 Pope Francis told worshippers in a mosque in the Central African Republic that "Christians and Muslims are brothers and sisters," laying out the case for people from both faiths to work for interreligious understanding and peace.
Pope Francis was speaking to Muslims who had sought shelter in the capital Bangui after nearly three years of violence between Christians and Muslims.
Research clearly shows that interfaith understanding and religious freedom are foundations upon which peace can be built and sustained. This understanding is one that many Muslim scholars, activists and thinkers understand and argue for.
Below are links to a number of resources that make this case from a Muslim perspective.