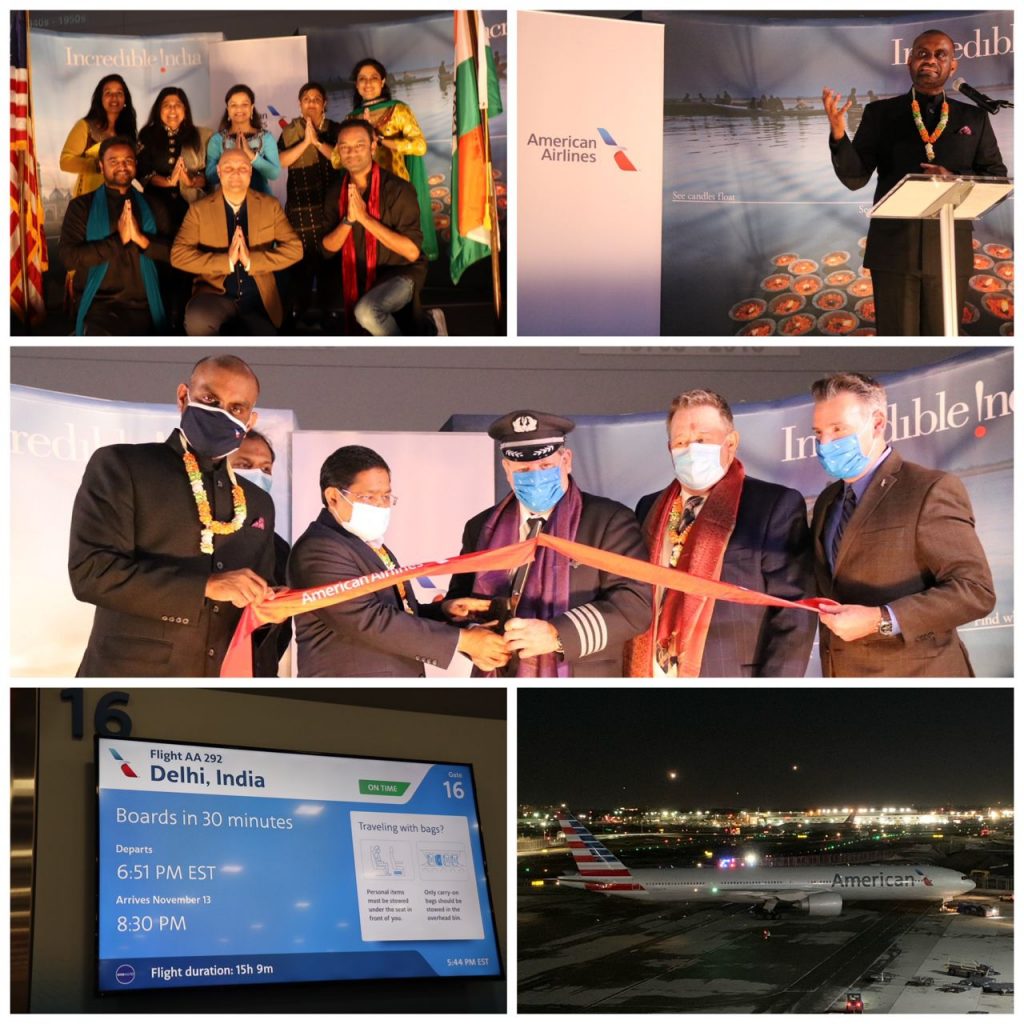 By Melissa Grim
---
American Airlines has resumed flights directly from NYC to New Delhi after over a decade hiatus reports The Times of India. American Airlines' inaugural flight landed at New Delhi's IGI airport November 13, 2022.
American's Tom Lattig stated that there is "tremendous demand for travel between India and  the US, thanks to the large diaspora and growing business ties. The pandemic has led to a preference among people to travel non-stop instead of going one-stop."
American Airlines Newsroom reports that while "Other airlines try to make old routes new again, American has continued to operate its international schedule during the pandemic." American is currently the fastest growing international carrier in New York and the non-stop trip to New Delhi is part of 10 new international flights the carrier offers.
RFBF President Brian Grim says that "I am very excited about the partnership we have with American Airlines to host our Dare to Overcome in India in 2023 during the G20! Looking forward to flying the JFK Delhi route on January 22 to start the planning! Join us in 2022 for Dare to Overcome in Washington DC – the precursor to India 2023!"
American Airlines is the global partner and official airline of Dare to Overcome.
"Dare to Overcome" is the branding going forward for our annual Faith@Work ERG conference. In 2022, it will be an in-person gathering where Fortune 500 faith-and-belief employee resource groups (ERGs) come together to share best practices and build supportive, intersecting networks nationally and globally.
The 2022 theme is "Better Together," reflecting an emphasis being strong allies of others — with a special focus on those with differing abilities. Dare to Overcome will be held in Washington DC in partnership with the Busch School of Business, May 23-25, 2022, and then move onwards to India in 2023.