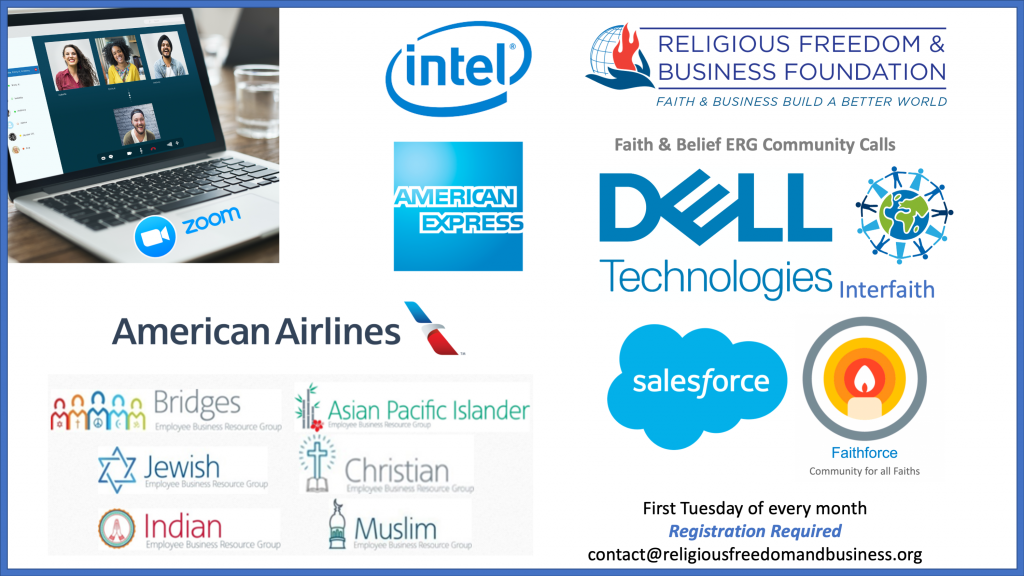 Faith@Work
Faith and core beliefs are taboo discussion topics in many workplaces. But that is changing. A gathering wind of freedom is gaining strength. It's accelerating in this time when employers are pressed – perhaps as never before – to find new ways to inspire and motivate their people to collaborate, create and execute business, often while working remotely.
During the shutdown, the Religious Freedom & Business Foundation has been hosting a series of calls with Fortune 500 companies in which they share how they're becoming more faith-and-belief friendly. They are doing this in ways that not only allow each employee to be authentic to his/her own faith, but builds a workplace community where people's various faiths and beliefs are welcome and viewed as a source of strength.
Previous calls featured insights from Intel, American Express, American Airlines, Salesforce, and DELL.
If you're interested in joining in, drop us a note.