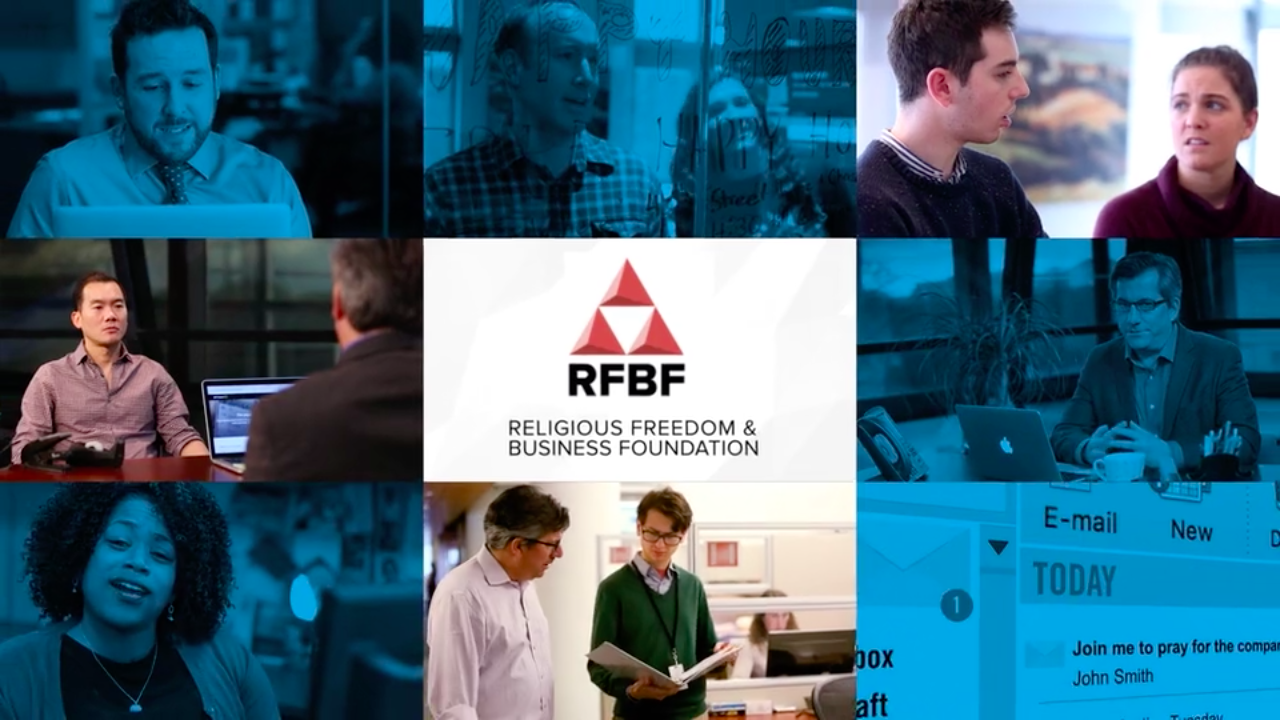 Visualize impact and change the world. Explore our video-rich initiatives: in-company training, network of CEOs building interfaith understanding and peace, women filmmakers creating new narratives, Millennials exercising leadership, and research showing religion's socio-economic impact is measurable.
Workplace Training
RFBF together with the Religious Freedom Center of the Newseum Institute provide best practice training for companies on why allowing employees to bring their whole selves to work – faith and all – is good for the bottom line. Watch and share the promo video with companies and organizations in your network.
---
CEOs support peace at Paralympics
Be inspired by business leaders advancing interfaith understanding & peace worldwide hailing from Australia, Brazil, China, Indonesia, Italy, Myanmar, Netherlands, South Korea, UAE, UK, US.
---
Award-winning Short Films
Watch original short films that showcase how religious freedom leads to innovation, peace, entrepreneurship and human flourishing.
---
Interfaith Action
With Launching Leaders, we have just signed an agreement with the United Religions Initiative to provide our video-rich Empowerment+ leadership and empowerment initiative. URI has 914 local chapters in 104 Countries.
---
Impact is Measurable
The socio-economic contributions of religion and religious freedom to society are measurable. Check out this award-winning video.
---
Recent Posts
---
Can you visualize impact?
If you, your business or organization wants to help champion these values, please contact me.
Brian Grim, RFBF President
---