Training: Workplace Religious Diversity & Inclusion
"By bringing religious diversity fully into corporate Diversity and Inclusion efforts, companies will be in a better position to more holistically address the needs of all employees."

Michael Bodson
President and CEO
DTCC
THE VISION
The most successful businesses encourage an environment in which employees can bring their "full self" to work. Employees need to feel comfortable, willing, and able to talk about what is most important to them. Employers benefit when they recognize and respect an employee's religious identity, including their beliefs and practices.
In today's increasingly competitive business environment, companies will need to draw upon the talent and experience of every employee. They can't afford to leave anyone out. If they exclude or alienate someone for reasons that have nothing to do with a person's ability to do the job, they might also exclude the next great business solution or the next great product idea—the very thing a company might need for its success. At the very least, they'll miss out on great talent.
As companies globalize, they'll need employees who can relate to the daily experience of increasingly diverse customers. For potentially billions of customers, religious belief and practice are a part of daily life. Having employees who understand the ways religion manifests in private and public life will help companies avoid costly missteps and develop products and services better tailored to customer needs. That's an essential part of being competitive.
THE PROBLEM
Within the business community, many leaders receive little to no education about the business significance of religious liberty, religious diversity, and religious inclusion. As a result, businesses fail to build practices and protocols that reflect appropriate religious accommodations and human resource policies, resulting in significant costs ranging from lower employee morale and retention to lawsuits and litigation, which limit the growth potential of economies and businesses.
THE PLAN
The Religious Freedom Center, in collaboration with the Religious Freedom & Business Foundation, is developing education programs for businesses and business schools across the globe. For businesses, the Center is developing one and two-day courses focused on middle management and executives. For business schools, the Center is developing semester-long courses that can be taken as electives. The overarching curriculum for these programs will focus on three main areas:
First, participants will develop an understanding of the empirical evidence illustrating the value that religious liberty, religious diversity, and religious inclusion play in business strategy, corporate policy, and economic growth.
Second, the curriculum will include an emphasis on religious literacy to help cultivate an appreciation for the religious needs and requirements of employees to promote understanding across differences.
Third, participants will learn frameworks that will help them lead effectively in a world of growing religious diversity, such as the Religious Freedom & Business Foundation's Corporate Pledge in Support of the Freedom of Religion or Belief. These frameworks empower businesses to send two clear messages to current and prospective employees: (1) you can work here without changing who you are; and (2) the company respects all employees and will not favor certain employees over others, and that's good for the business of all. Participants will also learn strategies that help businesses navigate religious freedom as it pertains to other freedoms in the workplace and society.
GET INVOLVED
For more information, please contact strategy and development consultant Paul Lambert (plambert@newseum.org) or Interim Administrator Kristen Looney (klooney@newseum.org).
THE TEAM
Consultant
CHARLES C. HAYNES
Founding Director, Religious Freedom Center
Administration
KRISTEN LOONEY
Interim Administrator, Religious Freedom Center
Administration
BENJAMIN P. MARCUS
Religious Literacy Specialist & Instructor, Religious Freedom Center
Distinguished Fellow
BRIAN J. GRIM
Distinguished Fellow, Religious Freedom Center
President, Religious Freedom & Business Foundation
Faculty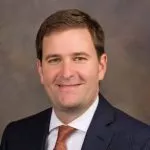 PAUL W. LAMBERT
Strategic Planning Consultant, Religious Freedom Center