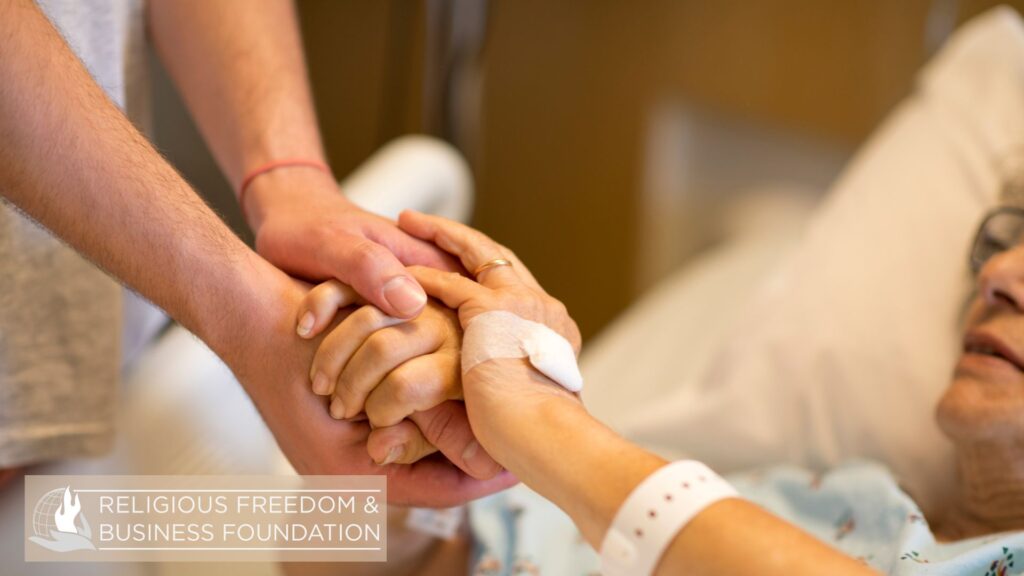 As religious affiliation drops, a chaplain may be the only religious professional available to many people.
By Brian Grim
A new survey report stresses the importance of the chaplain's role in a society with climbing rates of religious disaffiliation. The survey finds that 18% of American adults (approximately 46.7 million people) have interacted with a chaplain, with the majority of interactions taking place in healthcare settings, including hospice and palliative care (see chart at bottom).
At the same time, the report notes that the "American public does not have a common understanding of who or what a chaplain is." This reveals a gap not only in understanding what chaplains are, but also how to access them.
The survey report by Wendy Cadge and Amy Lawton, How Does the American Public Understand and Interact with Chaplains? Evidence from a National Survey and Interviews, is published by the Chaplaincy Innovation Lab as part of a Templeton Religion Trust-funded project that explores "Chaplains as Facilitators of Covenantal Pluralism."
The authors note that a "chaplain may be the only religious professional available to many people" as religious affiliation declines, referring to data from the Pew Research Center. The latest estimates are that approximately 29% of US adults are now religiously unaffiliated, up from 16% in 2007 (see chart). During this time, the share of U.S. adults who identify as Christian has fallen from 78% to 63%.
The survey also found that most people were either the primary recipient of the chaplain's care (56% of respondents) or met the chaplain as a visitor or caregiver (55% of respondents). Chaplains commonly supported careseekers through prayer (81%) and listening (80%). The most commonly discussed topics were death and dying (53%), dealing with loss (51%), and dealing with change (49%).
Related News