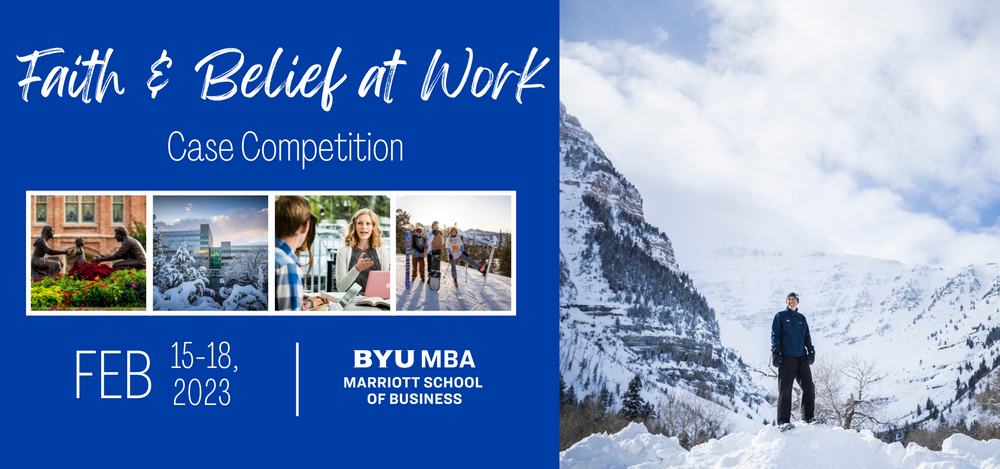 Equinix and American Airlines executive sponsors of first annual Faith & Belief @ Work case competition at BYU Marriott School of Business
By Brian Grim
BYU MBA in partnership with the BYU Sorensen Center For Moral And Ethical Leadership are holding the first annual Faith & Belief @ Work case competition to inspire inclusion, compassion, and sharing across faiths and belief systems to build a better working world.
To my knowledge, this is the first such MBA case competition looking how to foster an inclusive workplace environment for people's varying faiths and beliefs. It's an honor for RFBF to be one of the sponsors.

The competition brings MBA students together from across the country to create a space where people of all beliefs can network while solving real business needs on the topic of faith/belief at work.
Paul Lambert, senior business fellow at RFBF, and I will be among the judges. The full judging panel includes representatives of the two executive sponsors, Equinix and American Airlines, as well as representatives from Accenture, PayPal, McKinsey & Company, and Fashionphile.
This case competiion reflects a growing movement among the world's best companies to both create faith-freindly workplace environments as well as benchmark their progress in this area.
Related to that, if you missed it, a recording of the overview of this year's REDI Index survey is now available. For those companies and organizations interested in benchmarking their progress in workplace religious inclusion, this 30-minute overview gets you started on the process.