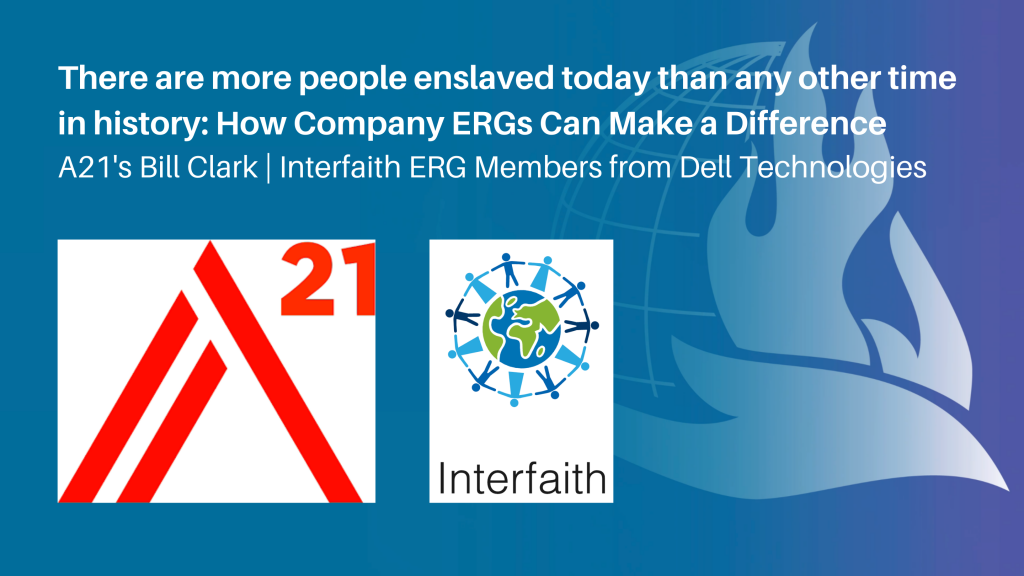 Join us at Dare to Overcome (May 23-25, 2022) to see how your company's employee resource group (ERG) can make a difference in ending human trafficking.
Bill Clark, A21's Chief Advancement Officer, will give us the latest information on the global crisis of human trafficking, including insights on how the war in Ukraine is contributing to the challenges. He will provide practical resources ERGs can utilize immediately.
Following Bill Clark's presentation will be a plenary panel by Dell Technologies Interfaith ERG, sharing how they partnered with A21 in a worldwide campaign. Any company looking to engage on this topic won't want to miss these important sessions!
When? May 23, Dare to Overcome afternoon sessions. REGISTER NOW
---