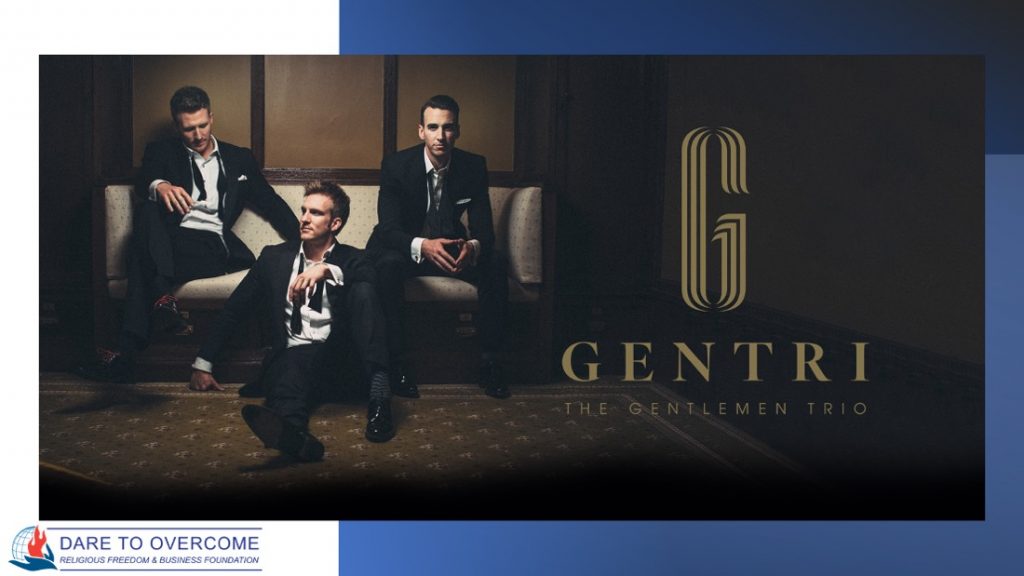 GENTRI to perform their hit "Dare" @ Dare To Overcome – GENTRI, the Gentleman's Trio, will provide the musical entertainment for the 2022 Signature Global Conference Dare To Overcome Gala in Washington DC at the Catholic University of America's Busch School of Business on May 24, 2022, sponsored by the Religious Freedom & Business Foundation. More information here.
---
GENTRI has performed all over the United States and across the globe. They have shared the stage with world-renowned talent, including Tony Award-winning powerhouse Kristin Chenoweth, international tenor sensation Alfie Boe, Tony Award-winning vocalist Idina Menzel, and legendary rock bands Journey, Blondie and One Republic.
GENTRI has released three EP's and three full length albums, the most recent being "Noel", GENTRI's second Christmas album, which debuted #6 on iTunes pop charts, just under Taylor Swift. Almost all of GENTRI's albums have reached #1 on various Billboard charts.
The Gents are also known for their award-winning music videos, such as their cover of Let it be, which have been featured on news outlets around the world including ABC World News, NBC Nightly News and Inside Edition.