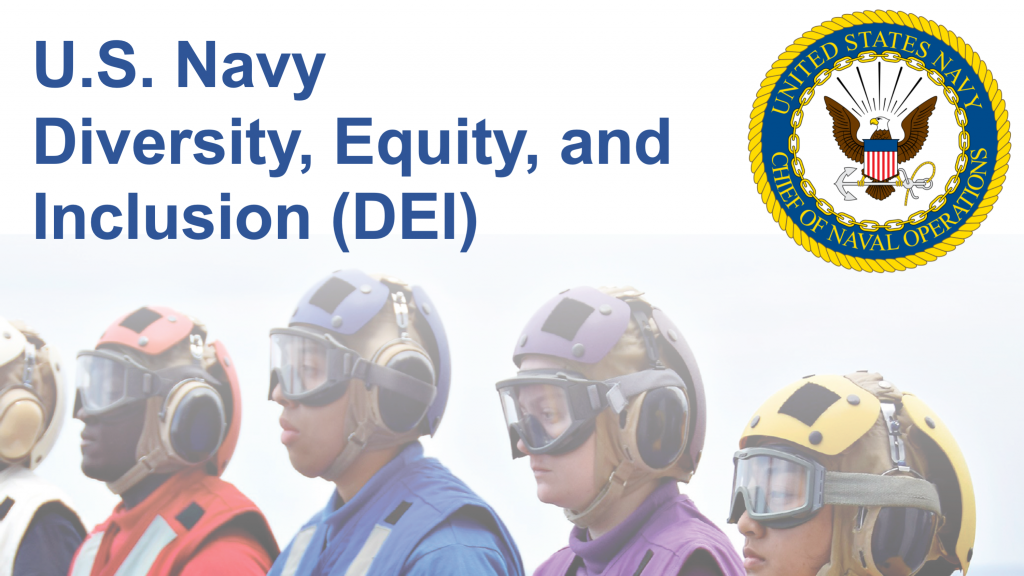 On December 9, Paul Lambert, Senior Business Fellow of the Religious Freedom & Business Foundation, met virtually with active duty sailors and civilian employees of the United States Navy from around the world to discuss religious accommodation in the workplace.
The session was part of the Navy's larger Diversity, Equity, and Inclusion (DEI) Webinar Series that started earlier in 2021. The DEI webinar series is a monthly virtual learning experience tailored to DEI practitioner needs. The series addresses the need for a continuous, accessible, and relevant DEI training and education program. This was the first time that the webinar series has addressed the topic of faith and belief as an aspect in DEI at the Navy.
In addition to highlighting lessons learned from other organizations that have developed policies and practices to support a faith-friendly environment, such as Tyson Foods, Google, and Intel, Lambert led a discussion on religious literacy in the workplace and principles of religious accommodation and how such principles can be deployed in a Navy context.
Dr. Jessica Milam, Diversity, Equity and Inclusion Advisor in the Office of Naval Operations noted, "Navy DEI practitioners across the fleet brought back valuable knowledge to their commands on how we all experience religion differently and how to be inclusive through active listening and applying accommodation principles. It is the first of many conversations in this space and we are thrilled that Paul shared his expertise and knowledge with the US Navy."
Of the session, Lambert noted, "it is encouraging to know that an organization like the Navy, that is at the heart of our government and that employs tens of thousands of people, is focused on ensuring that all of its people can bring all of who they are, including their faith or no faith, to work with them."
The Navy joins a quickly growing number of organizations that recognize the necessity of including faith and belief in their larger DEI efforts and have dedicated training time for their workforce to learn how to implement religion and belief accommodation practices.
Read more on U.S. Navy Diversity, Equity, & Inclusion in the U.S. Navy.