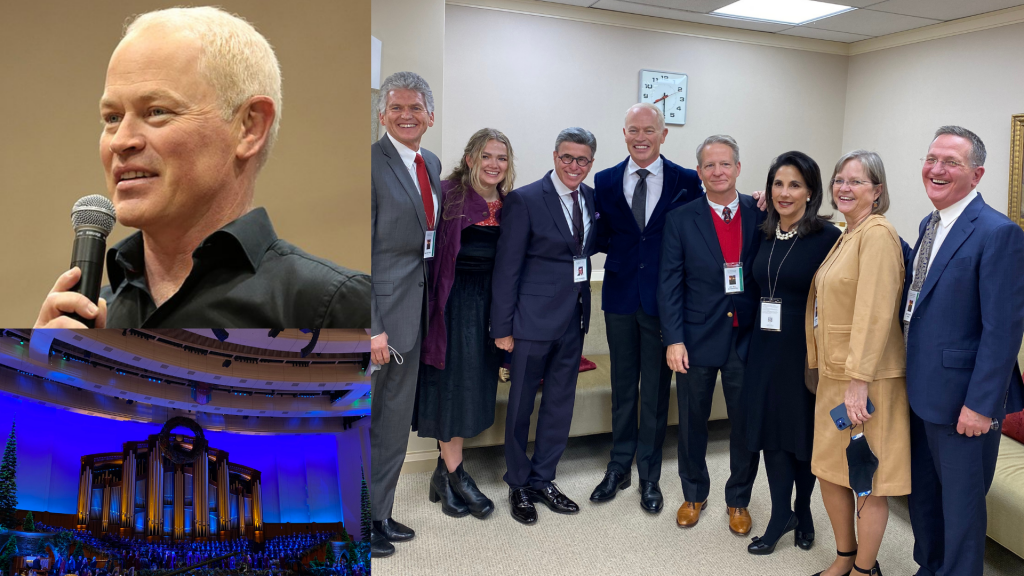 by Brian Grim
Yesterday, I met actor and producer Neal McDonough, known for appearing in movies like Marvel's "Captain America: The First Avenger" and TV shows like HBO's "Band of Brothers", "Suits" and CW's "Arrow." He is a husband and father of five, a devout Catholic.
As the Salt Lake Tribute reports, "And right now, he is the narrator of The Tabernacle Choir at Temple Square's annual Christmas concert, which is being taped before limited audiences for airing on PBS at holiday time in 2022. And McDonough has no issue teaming up with the premier performing troupe of The Church of Jesus Christ of Latter-day Saints.
"We spend so much time as humans worrying about what the right church is," he said Friday. "By bridging [Latter-day Saints and Catholics] together, it shows that whatever it takes to glorify God and to be better human beings in his eyes is the goal of any religion and any belief."

"Whether you're Catholic or Mormon, Muslim or Jewish or Buddhist or agnostic or atheist, [this show] is a chance for us all to figure out 'how can we be better on this planet?'" he said. "We're all brothers and sisters in the eyes of God."
Read full story.
Also at the meeting with McDonough organized by Ron Gunnell (Executive Producer Talent, for the Choir), were Bill and Karla Ahmanson, and my wife, Julia Beth.