Paul W. Lambert, Secretary/Treasurer and Senior Business Fellow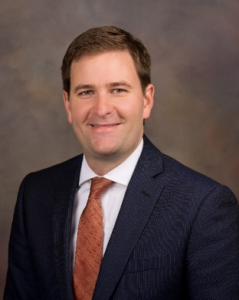 Paul Lambert serves as Secretary/Treasurer and Senior Business Fellow at the Religious Freedom & Business Foundation. He helps to develop and deliver the foundation's in-company and campus-based executive education seminars on religious diversity & inclusion in the workplace.
Contact: Paul@religiousfreedomandbusiness.org
---
Paul Lambert currently runs his own consulting practice, advising and consulting in higher, continuing, and executive education. He also advises on First Amendment issues. Prior to running his own practice, Paul was Assistant Dean at Georgetown University's McDonough School of Business. In this capacity, he was responsible for managing and growing a portfolio of continuing education programs as well as internal development programs for the university. Internal to Georgetown, Paul managed programs with a focus on improving collaboration across the university enterprise, establishing a common focus among key university stakeholders, and applying innovation practices to university-specific challenges and higher education trends. Externally, Paul worked with organizations around the world to develop and deliver executive education programs that extended Georgetown's reach, furthered its reputation globally, and provided critical revenue streams to the school and university enterprise. Program topics included global leadership, geopolitics, foreign affairs, religion, government, business & policy, management, and strategy.
Paul has also held numerous leadership roles in other education-focused organizations, including leading the development of the Freedom Forum Institute's first executive education capability and program for business leaders, which is now offered throughout the United States. Paul also served on the executive education advisory board for the Fletcher School of Law and Diplomacy as the school worked to create its first global offerings in custom executive education. Paul is an active member of the Consortium for University-based Executive Education (UNICON), a global consortium for university-based executive education for business and government entities. In addition, Paul serves on the Board of the Religious Freedom & Business Foundation and as a Senior Business Fellow and Education Consultant at the Freedom Forum Institute. He is also the recipient of the Chairman of the Joint Chiefs of Staff Joint Meritorious Civilian Service Award, the highest award available for civilian service from the Chairman of the Joint Chiefs of Staff.
Paul and his wife Joelle are the parents of three children.