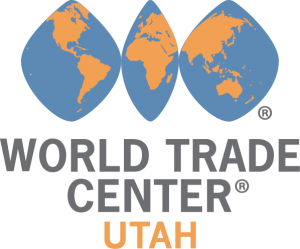 On May 18, Brian Grim will invite the board of directors of the Utah World Trade Center to support the Corporate Pledge on Freedom of Religion or Belief (FoRB). The FoRB Pledge was soft-launched last year at the Newseum's Religious Freedom Center in Wash. DC.
The FoRB Pledge — which supports religious diversity and freedom in the workplace — sends two clear messages to current and prospective employees: (1) You can work here without changing who you are; and (2) the company respects all employees and will not favor certain employees over others … and that's good for the business of all.
The FoRB Pledge is one component of a company's overall strategy to value its employees and increase their loyalty for the benefit of customers and shareholders. The FoRB Pledge is a company's public commitment to take reasonable steps to ensure that working at the company does not put employees at odds with their deeply held religious convictions.
---
The mission of World Trade Center Utah (WTC Utah) is to help Utah companies think, act and succeed globally. WTC Utah accomplishes this mission through four key objectives:
– Motivate and educate Utah businesses to expand their global presence through training seminars, regional forums and newsletters focused on international business development, trade issues and export opportunities.
– Build capacity of Utah businesses for international trade through B2B consultations to identify expansion goals, assess current capabilities, determine overseas opportunities and connect companies with market experts and potential partners.
– Expand global network of Utah businesses with foreign trade officials through networking opportunities with ambassadors, consuls general and diplomats from all around the world.
– Support partners in strengthening Utah's international business economy through trade missions, trade shows, foreign direct investment efforts and free trade advocacy.
World Trade Center Utah is a licensed and certified member of the World Trade Centers Association, a network of more than 300 World Trade Centers in 100 countries around the world focused on facilitating prosperity through trade and investment.