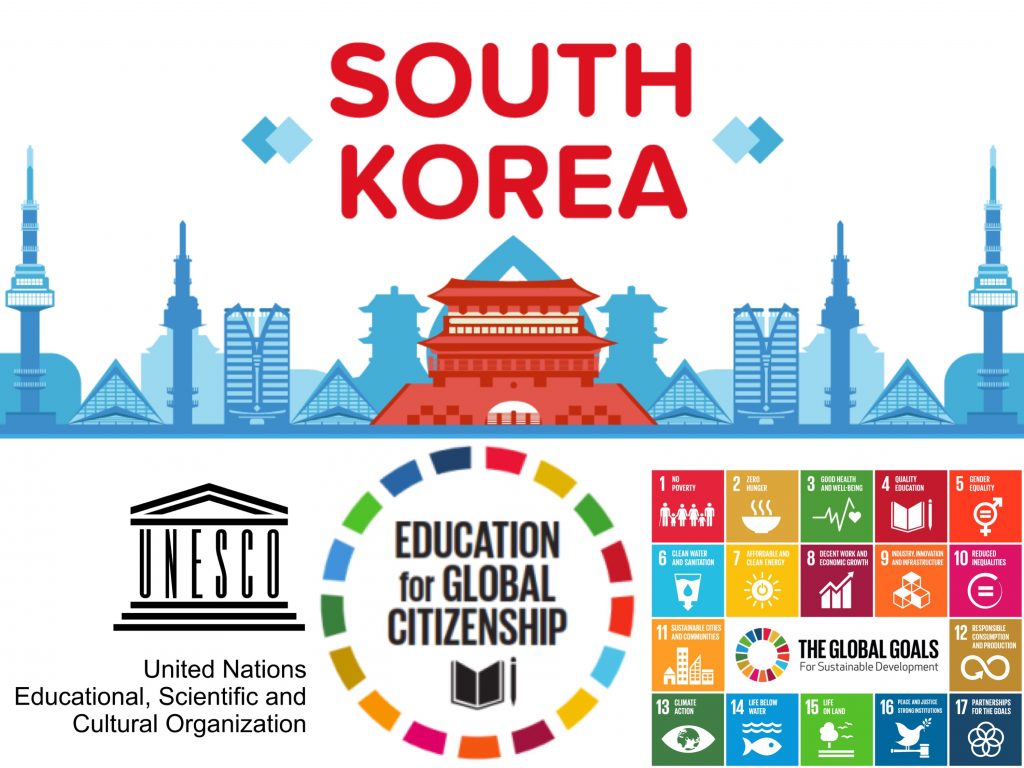 "Nationalistic perspectives and their implications for global citizenship education"
28-29 June 2017 (Seoul, R.O.K.)
---
Brian Grim will participate at the end of June in a UNESCO working group in Seoul, South Korea, to address the rise of nationalism and its impact on peace, cohesion and global citizenship — vital topics given the situation in North Korea today.
---
Organized by UNESCO-Headquarters, the Korean National Commission for UNESCO (KNCU) & the Asia-Pacific Centre of Education for International Understanding (APCEIU)
Background
There are strong indications that in various regions of the world populist nationalisms and economic protectionism are on the rise.
According to recent reports and studies, globalization in trade is in retreat. Sentiments of support towards nationalist parties and movements (extreme and not so extreme)  are being fueled by sharp concerns about unemployment rates and rising income inequalities, as well as negative attitudes towards globalization and immigrants[i].
These political and economic trends seem to be profoundly opposed to what UNESCO's Global Citizenship Education has been promoting, namely an education that should aim to empower learners to assume active roles to face and resolve global challenges and to become proactive contributors to a more tolerant, inclusive, peaceful and secure world.
Paradoxically, in this context, we are witnessing an unprecedented global commitment to quality education and its pivotal role in lifting the disenfranchised out of poverty and accelerating the achievement of peace and sustainable development[ii].
In order to explore these contrasting trends and related issues, UNESCO is convening a consultation seminar with a small group of experts from around the world.
---
[i] http://www.economist.com/news/international/21710276-all-around-world-nationalists-are-gaining-ground-why-league-nationalists; 19 November 2016 and http://www.economist.com/news/21631966-bad-news-international-co-operation-nationalism-back; 13 Nov 2014; http://www.pewglobal.org/files/2013/05/Pew-Research-Center-Global-Attitudes-Project-European-Union-Report-FINAL-FOR-PRINT-May-13-2013.pdf The New sick Man of Europe : the European union ; Pew Global Attitudes Project, PewResearch Center. May 13, 2013
http://www.huffingtonpost.co.uk/john-wight/nationalism-europe_b_5393841.html; 26 July 2014; http://edition.cnn.com/2017/03/09/politics/bill-clinton-yitzhak-rabin-world/index.html;   9 March 2017
[ii] During the global post-2015 MDG consultation process in 2013-2014 a "good education" was voted as the top priority, before better health care and good governance in MY WORLD, a United Nations global survey aiming to capture priorities for the next set of global goals to end poverty. See: http://data.myworld2015.org . This trend supported unprecedented process that led to the integration of Global Citizenship Education in the SDG Framework under Goal 4 (Target 4.7)