Pablo Talavera, B.A., M.A., Previous Research Assistant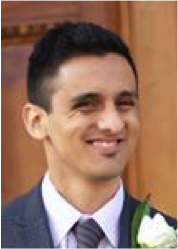 Pablo was previously a research assistant with the Religious Freedom & Business Foundation, focusing on the Empowerment+ Initiative. He holds a masters degree from Loyola University of New Orleans.
His undergraduate degree is from Loyola University of Chicago in Philosophy.  He then spent three years in the Catholic Theological Union of Chicago under the auspices of The United States Mission Society of America, also known as Maryknoll Fathers and Brothers, where he completed some work at the graduate level in theology.
Pablo is originally from Peru, but he spent most of his teenage years in the United States.