Pablo Talavera, B.A., Research Assistant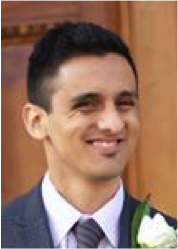 Pablo is a research assistant with the Religious Freedom & Business Foundation, focusing on the Empowerment+ Initiative. His is also pursuing graduate studies with Loyola University of New Orleans.
Pablo currently teaches at Baltimore's Mercy High School, a private Catholic secondary school for young women sponsored by the Sisters of Mercy. Its mission is to offer students a superior college preparatory education in an environment rooted in Catholic values. Mercy shares in the teaching mission of the Church, and grounds religious education in the Roman Catholic tradition. Encouraging a reflective and active Christian life, it challenges students to explore and develop their experience of faith through their own growth and decision-making, their participation in liturgy and prayer, their service to those in need, and their responsibility to work for justice in this world. Mercy welcomes students of other faith traditions.
Pablo is originally from Peru, but he spent most of his teenage years in the United States. His undergraduate degree is from Loyola University of Chicago in Philosophy.  He then spent three years in the Catholic Theological Union of Chicago under the auspices of The United States Mission Society of America, also known as Maryknoll Fathers and Brothers, where he completed some work at the graduate level in theology.
After leaving seminary, he applied and was admitted into a challenging and rigorous teaching residency, TNTP Teaching Fellows Academy. After that, he taught for a year in a high-need Baltimore school teaching Spanish at many levels, including high school ages 14-18, and elementary and middle school ages 5-13.