Julianna Woodland, Previous Research Assistant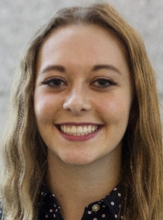 Julianna Woodland was previously a Religious Freedom & Business Foundation Research Assistant working on the Empowerment+ initiative, and, at the time, a student at Brigham Young University.
Julianna is from Cottonwood Heights Utah and is studying Sociology at Brigham Young University in Provo, Utah. She is getting a double minor in Nonprofit Management and Gender Studies. Since taking a world religions and a women's studies class in high school, she has become passionate about human rights and civic activism. Julianna hopes to one day travel to the Middle East, India, or Africa and implement social programs to enable young girls to be able to go to school and to help people gain access to basic human rights such as jobs, education, and clean water.