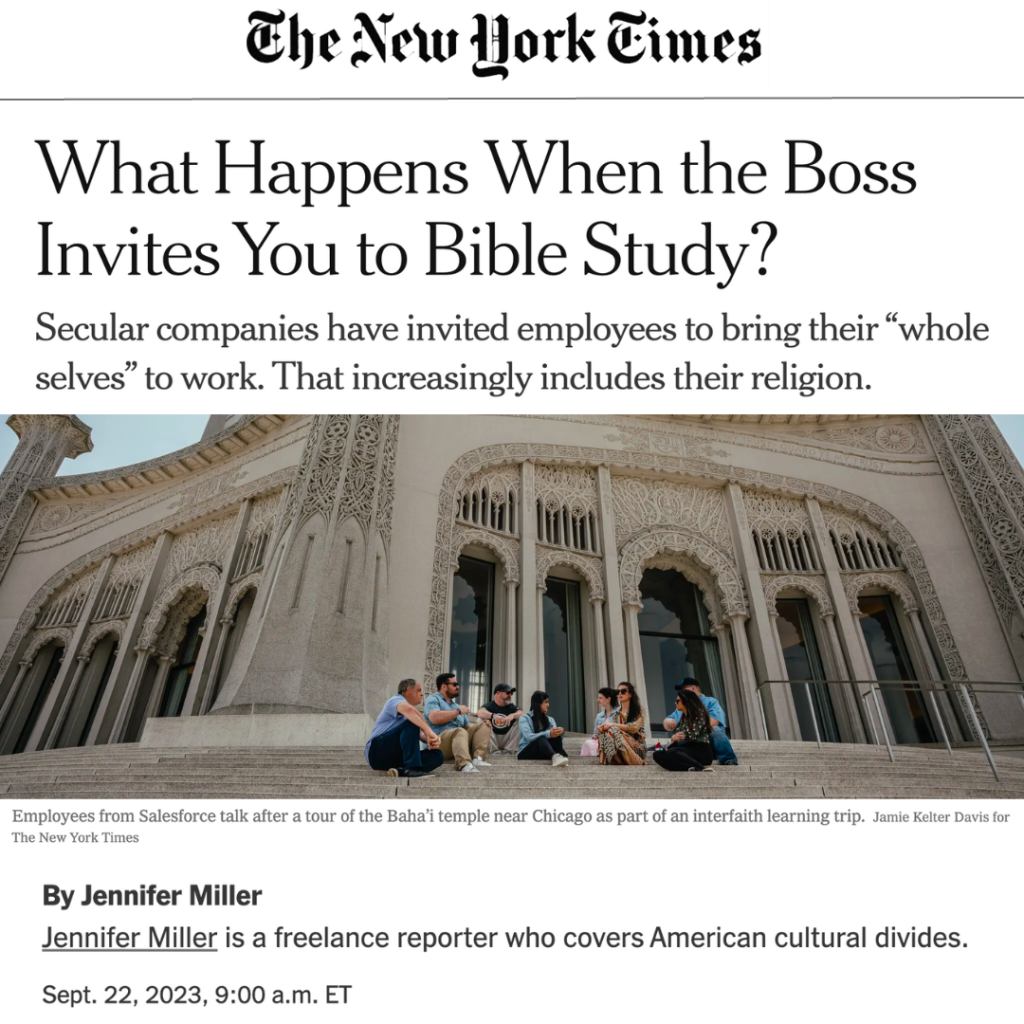 Secular companies have invited employees to bring their "whole selves" to work. That increasingly includes their religion.
---
A new article by Jennifer Miller shows that as DEI gains ground, identifying as "religious" does too.
She writes, "Employees from underrepresented groups were encouraged to bring their "authentic" or "whole" selves to work, and companies increased support for identity-based employee groups organized around gender, race, ethnicity and sexual orientation. Increasingly, faith is a part of this list.
"Human resources professionals, diversity consultants and scholars all say it's become more common for employees to share their religious identities at work and to request the same corporate recognition and support given to other identity groups. Most major tech companies now have official faith-based affinity groups.
"Fueling the effort are … nonpartisan, multifaith nonprofits like … the Religious Freedom & Business Foundation."