---
More people are being enslaved nowadays than at any other point in time, mainly since those who aren't enslaved are oblivious to the existence of human trafficking. The presentation  above suggests that disrupting the cycle of human trafficking will end it altogether.
---
Bill Clark, A21's Chief Advancement Officer, shared a presentation explaining how human trafficking can end and how corporations could help during the opening opening plenary of Dare to Overcome, the Religious Freedom & Business Foundation's annual faith@work conference, May 23-25, 2022.
The current estimated number of enslaved people is tens of millions, with the largest estimate being 40 million. 
6 million Ukrainian women and children, huge targets for trafficking, have moved into neighboring countries while the men stay and fight in the ongoing war with Russia.
The cycle of human trafficking suggests that vulnerable people, if left unprotected, end up being exploited. Unless these people receive care after escaping these circumstances, they might be re-victimized and the cycle repeats.
In order to protect Ukrainian refugees, A21 handed out flyers in refugee shelters explaining to refugees what human trafficking looks like and what numbers to call. In partnering up with Clear Channel, A21 received 89 human trafficking-related billboards and placed them throughout Poland, thereby having A21 reach 1.4 million people. A21 runs hotlines to identify victims, works with law enforcement to rescue victims, and runs an aftercare program to protect survivors from re-victimization. 
By getting 1% of the world population, i.e., 8 billion people, to care and do something about human trafficking, the amount of advocates would be twice as many people enslaved. 80 million advocates and 2.3 million businesses, or 1% of corporations, could end human trafficking together. Right now, there are probably 2 or 3 million people fighting against it.
To reach 80 million people and inform them about human trafficking, employers must engage every employee as they have networks of connections. If companies engage customers from various areas of the world, then working through networks will allow them to quickly reach many people.
A21 created a safe relationship guide teaching folks to avoid relational tricks. They also made guides for parents teaching them to protect their children from online trafficking by explaining the dangers to them.
This organization has an hour-long global broadcast giving lessons on human trafficking. They also have an event taking place in 500 communities in 50 countries called Walk For Freedom where volunteers give out flyers and warn people that human trafficking is happening in their communities.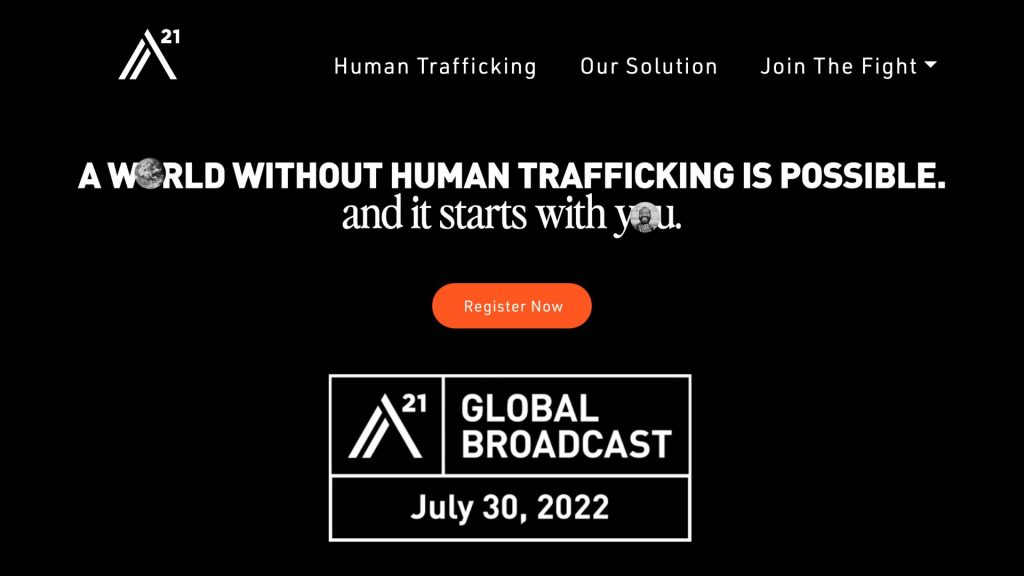 There was no organized work to fight human trafficking, until probably the late 1990's or early 2000's. The people currently making progress are pioneers, not replicators, of something done before. Groups like Dell Technologies' Interfaith ERG are the innovators making a difference!
Dell Technologies Interfaith ERG received the A21 Catalyst Award for leading the charge in combatting human trafficking. The Award was presented in Washington DC by A21 on the opening day of Dare to Overcome, the religious Freedom & Business Foundation's annual faith-and-belief national employee resource group (ERG) conference. The conference is held in partnership with the Busch School of Business at The Catholic University of America.