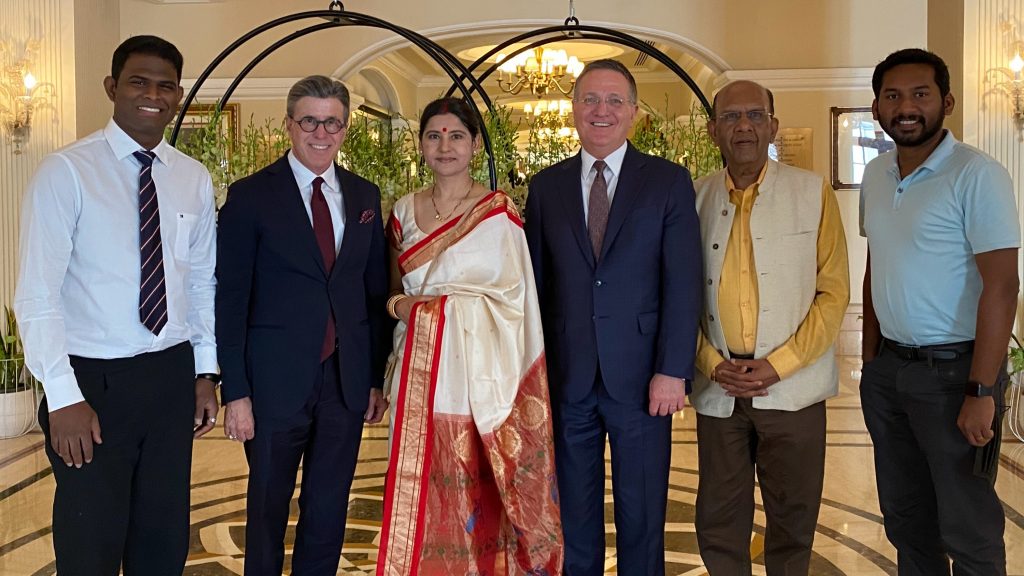 by Brian Grim
On Thursday, March 24, I had the pleasure of having a lunch meeting with Dr. Harbeen Arora Rai and Mr. Vinay Rai at The Imperial in New Delhi.
Dr. Harbeen Arora Rai leads the G100, an action + think tank comprising a league of powerful group of women leaders and achievers from all walks of life who wish to give back and move us all forward as architects of the future. These include Nobel Laureates, former Heads of States, Ministers, Businesswomen, Philanthropists, Investors, Entrepreneurs, Corporate and Community Leaders.
The G100 is also supported by The Denim Club: Group of 100 He-for-She Global Champions, of which I am a member.
Mr. Vinay Rai is author of THINK INDIA: The Rise of the World's Next Superpower and What It Means for Every American. THINK INDIA is essential reading for anyone who wants to understand India's new muscle on the global stage. In THINK INDIA, best-selling author William L. Simon combines with Vinay Rai, a philanthropist, and an icon of progress in India, to give an insider's view into the country's dynamic transformation, revealing the forces and unique characteristics behind India's meteoric rise.