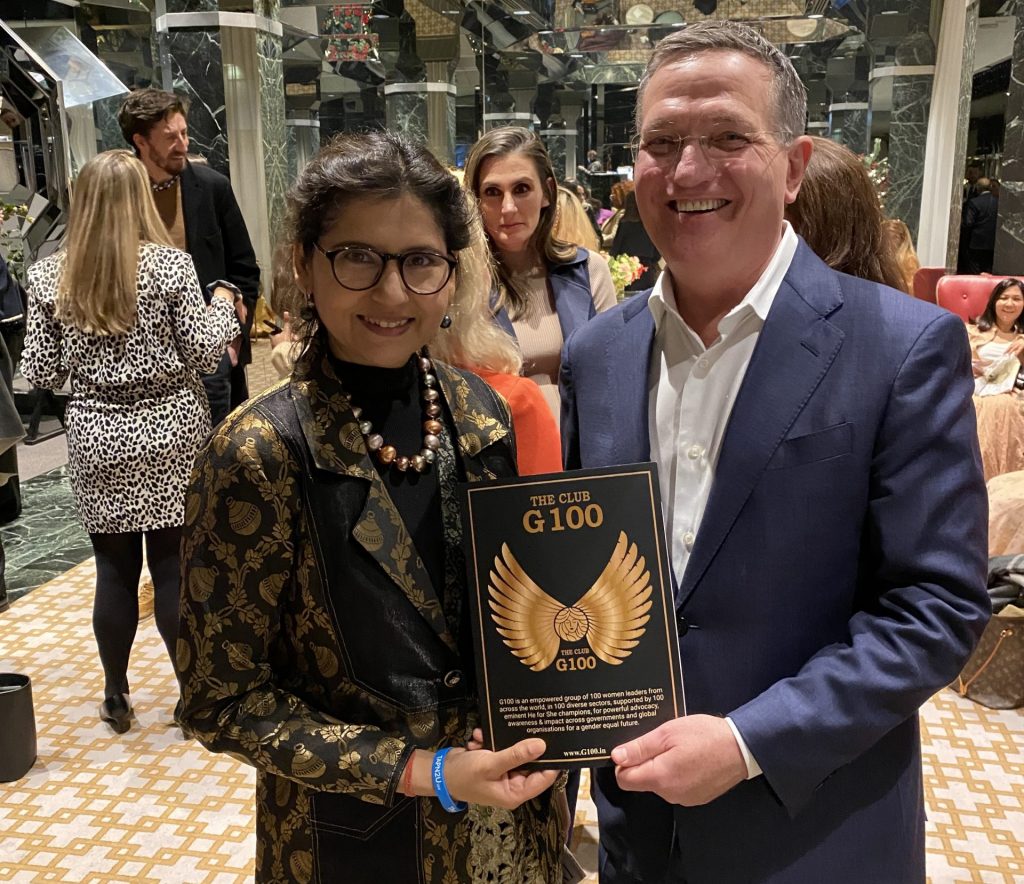 by Brian Grim
Our recent global survey of religious freedom advocates found there are links between religious freedom and other human rights issues. These include poverty, human trafficking, migrant rights, LGBTQ rights, press freedom, and women's rights.
Related to women's rights, last week I joined a meeting in NYC of the G100, whose vision is create an equal, progressive & inclusive environment for women worldwide. The G100 includes Nobel Laureates, former Heads of States, Ministers, Businesswomen, Philanthropists, Investors, Entrepreneurs, Corporate and Community Leaders – working in 100 different sectors with chapters worldwide.
Dr. Harbeen Arora founded and leads the G100 (pictured above). Based in New Delhi, India, Dr. Arora has created a global movement for women's empowerment inclusive of all faiths and beliefs. She is a businesswoman, philanthropist, author, humanitarian, and spiritual seeker who believes in the ancient Indian ethos of the world as one family.
Learn more here.