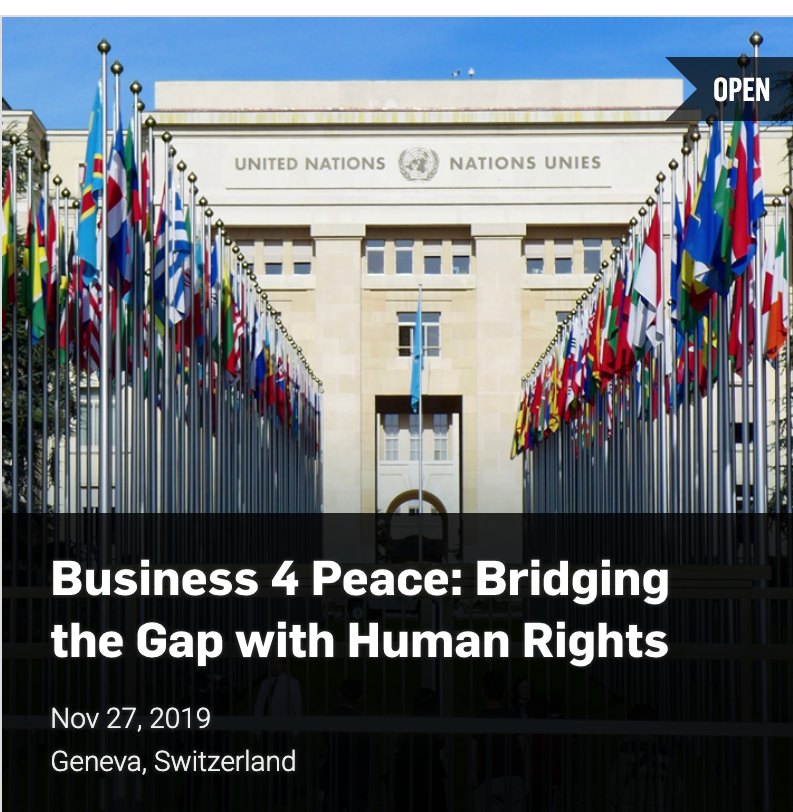 GENEVA: Nov. 27, 2019
Alongside the UN Business and Human Rights Forum, the 2019 Business 4 Peace event will be a key convening for those seeking to advance responsible business in areas facing multi-dimensional risks and in areas of conflict.
This half-day event will bring together a range of stakeholders to think creatively and strategically about how the private sector can positively contribute to the building of peaceful societies.
RFBF President Brian Grim will be participating and officially announcing that nominations are open for the 3rd biannual Global Business & Interfaith PEACE AWARDS, which salute CEOs committed to advancing interfaith understanding and peace worldwide. These global awards are presented biannually by the Religious Freedom & Business Foundation (RFBF) in cooperation with the United Nations Global Compact (UNGC) on the eve of the Summer and Winter Paralympics. Previous CEO nominees and recipients come from companies as diverse as Ernst & Young (EY), Hyundai, Kimberly, Berkshire Capital, and kathy ireland worldwide.
The 2020 Awards will be held at the Park Tower Hall, Tokyo, 25 August 2020, which is the opening of the 2020 Summer Paralympic Games and final day of Dare to Overcome, a global business, arts, and peace festival in support of the Paralympic Movement and people with disabilities.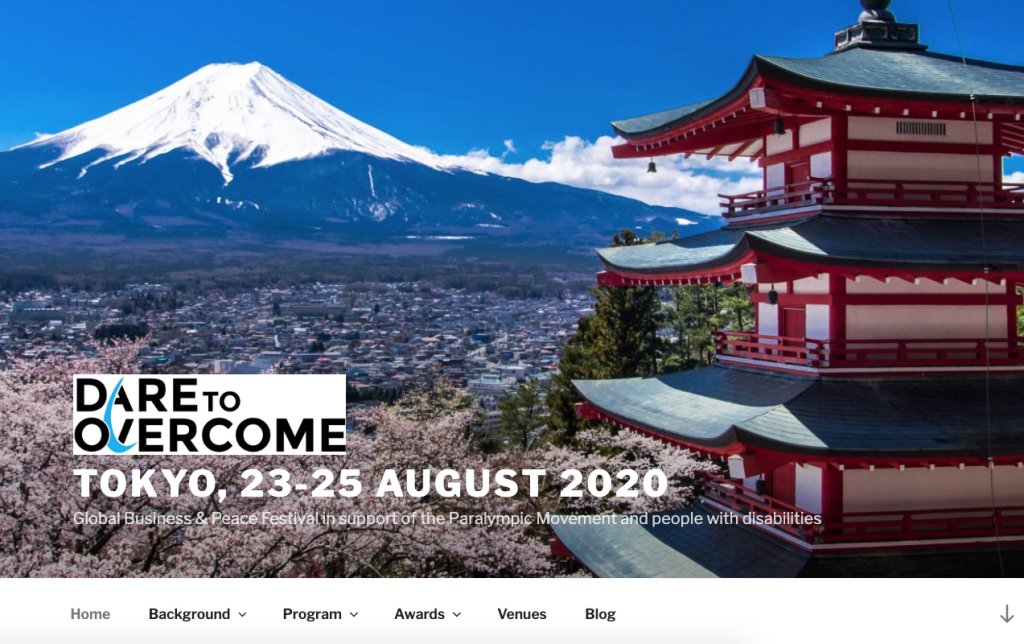 This is the third biannual Global Business & Interfaith Peace Awards. The inaugural awards were given the day before the opening of the Rio Paralympics in 2016. The 2018 Awards were held the day before the opening of the PyeongChang Winter Paralympics. At the 2018 Awards, awardees held high level meetings on Korean peace at the Presidential Blue House and with the Mayor of Seoul. Delegates from the conference were also welcomed by senior politicians at the Korean National Assembly (Parliament), where RFBF President Brian Grim was awarded the Main Prize at the World Peace Prize Ceremony.
– Ban Ki-moon (former UN Sec. Gen.) gives keynote at 2nd Global Business & Interfaith Peace Awards
This pioneering peace initiative was started by RFBF and as a collaboration with the the United Nations Global Compact (UNGC). The Awards began after H.E. Ban Ki-moon established the Business for Peace platform in 2013 within the UNGC, the world's largest corporate member organization committed to the Sustainable Development Goals, which notably include SGD 16 (Peace) "Promoting peaceful and inclusive societies for sustainable development, providing access to justice for all and building effective, accountable and inclusive institutions at all levels."