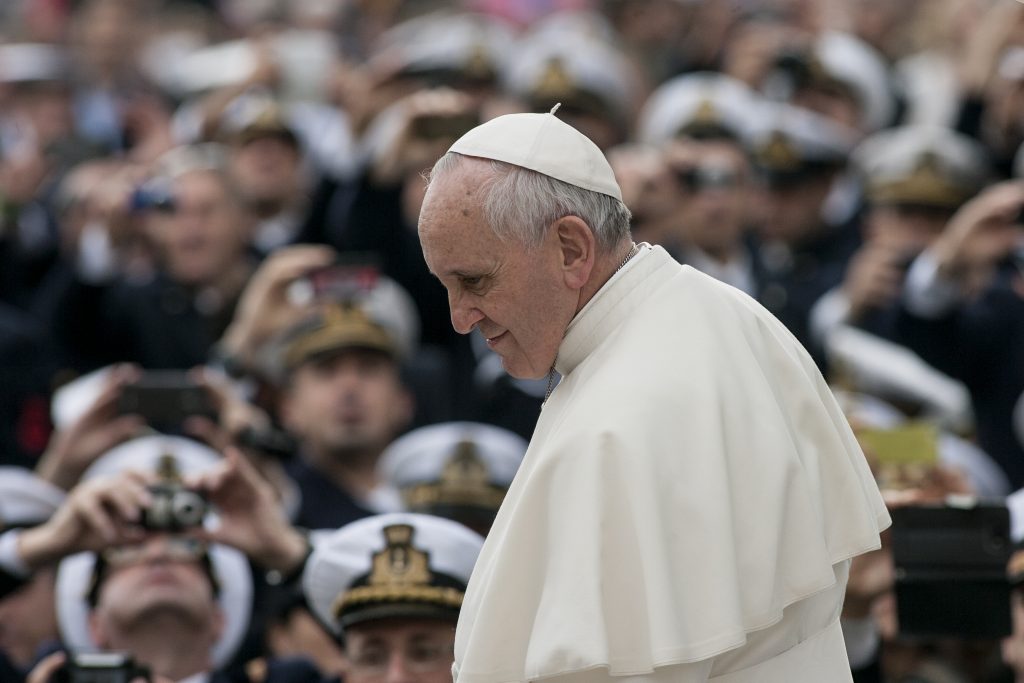 Pope Francis is scheduled to visit Japan this November 23-26. One of his main messages will be "to dismantle nuclear weapons" as he visits Hiroshima and Nagasaki, where atomic bombs were dropped to end World War II in the Pacific.
There is a last minute push for Pope Francis to possibly meet North Korean leader Kim Jong Un at the DMZ after his visit to Japan.
His Asia visit is against a backdrop of a new invigorated nuclear arms race. The United States and Russia are abandoning the INF (Intermediate-Range Nuclear Forces) Treaty. China is engaged in a massive buildup of military power, including advancing in delivering nuclear weapons across the planet. All this is against a background of North Korea's nuclear weapons development. Elsewhere, tensions between India and Pakistan have a nuclear dimension since both state possess nuclear weapons.
South Korean President Moon – a practicing Catholic – previously urged Pope Francis to add North Korea to his Asia trip. While a visit is unlikely, there is always an outside chance that on his return flight from Japan to Italy that he could make an unexpected stop in North Korea.
Besides the nuclear issue, relations between allies South Korea and Japan have deteriorated recently in the wake of So. Korea's Supreme Court order to a Japanese firm to compensate WWII workers in a forced labour lawsuit, a decision Japan is appealing to an international court.
As these tensions rise, RFBF President Brian Grim will travel to Korea to participate October 8-10 in the Third International Conference on the Role of Christians for Peace on Korean Peninsula and in Northeast Asia (see his interview with the Catholic Times of Korea). Grim will then be in Japan to continue preparations for a major peace event on the eve of the next Paralympic Games in Tokyo on 23-25 August 2020, called Dare to Overcome.
This is a follow-up to the business and peace festival held last March 2018 in Seoul on the eve of the PyeongChang Paralympics. Grim states, "We are especially interested in business leaders from Christian, Buddhist, Hindu, Muslim and other faiths participating in the event, because when business people, motivated by their faith, engage in peace making, they also bring many powerful resources to the task. There has been a movement to build bridges with North Korea through business, and I believe the same efforts will also be beneficial in build better relations between Korea and Japan."