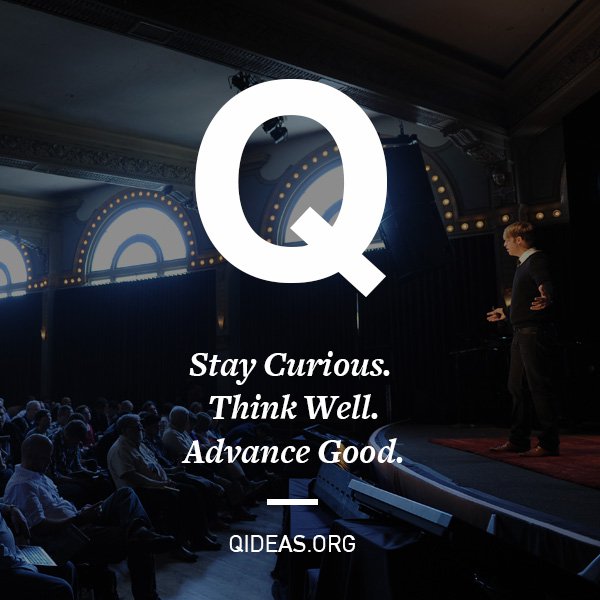 Join Brian Grim and Byron Johnson as they discuss the Halo Effect at the annual Q conference.
April 26, 2017, Nashville, TN.
Forty-six percent of Americans believe religion is part of the problem in our society. Yet faith is the motivation for many of the critical social services and programs that benefit the most vulnerable populations.
Congregations, faith-based businesses, and charities lift people up in times of need in ways that few other institutions or government programs can.
In this conversation, you will see the important role faith-based organizations play in renewing civil society.
NO TOPIC IS OFF LIMITS
 EVERYONE HAS A VOICE
From the ideas and current issues shaping society, to the truth that transforms the world, you will be informed and gain confidence that God is at work in his mission to renew all things. Education by thought leaders and stories from change-makers will inspire a hopeful way forward. Join us to be equipped for the difficult conversations and extraordinary opportunities that lay ahead.
WHAT YOU CAN EXPECT
At Q you will experience thirty curated 9 or 18 minute talks, featuring the state of American culture and ways Christians can navigate the complexity of our changing society. With dedicated space for constructive debate, expert interaction and lively experiences, Q will be an investment.
BIOGRAPHY
Byron Johnson is Distinguished Professor of the Social Sciences at Baylor University. He is the founding director of the Baylor Institute for Studies of Religion (ISR) as well as director of the Program on Prosocial Behavior.
Brian J. Grim, Ph. D., is president of the Religious Freedom & Business Foundation (RFBF) and a leading expert on international religious demography and the socio-economic impact of restrictions on religious freedom. Brian recently served as chair of the World Economic Forum's global agenda council on the role of faith.