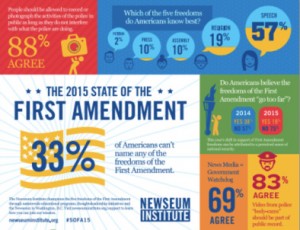 Dear Friends & Colleagues,
Two new surveys suggest that the state of religious freedom in the United States is a matter of concern. One study finds that only 19% of American adults recognize that the bedrock protection for religious freedom is contained in the First Amendment. Another finds that nearly half of Americans consider that U.S. Christians are facing the same levels of discrimination as religious minorities.
To address these concerning trends, on July 13th I'll participate in a high level meeting at the Newseum Institute's Religious Freedom Center, which carried out the first study, accompanied by one of the Foundation's new research fellows Pablo Talavera.
I will present the foundation's new initiative to provide sample language that businesses can use in their corporate documents and policies to ensure that freedom of religion or belief (FoRB) is respected by the company in its external and internal dealings.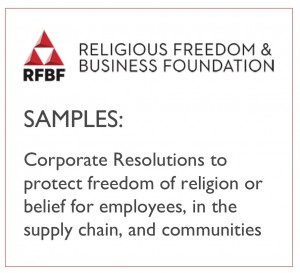 This new discussion is intended to move away from recent heated debates that saw business leaders speaking in opposition to a religious freedom restoration act in Indiana and several other states. The foundation's initiative instead takes a positive approach, arguing that religious orientation, just like other identities, must not be a basis for discrimination in the workplace.   
Thank you for your support and interest. 
Brian Grim
President