Syeda Amna Nasir Jamal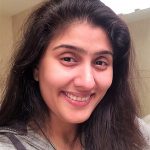 ---
About Tavuun Welfare Association: The Tavuun Welfare Association operates in the fields of education, health, environment, human rights, women's empowerment, youth initiatives, poverty alleviation/reduction and other key aspects of social development. The Tavuun Welfare Association is dedicated to socio-economic change in Pakistan, as in by fighting poverty, ignorance and apathy, offering our services.
---
Nomination in Brief
Syeda Amna Nasir Jamal is an entrepreneur, law practitioner and journalist. Through her business and outreach she promotes understanding and dialogue in an area of the longest running conflicts/gang war, the Lyari region of Karachi. Working with local authorities she helped introduce an education program promoting peace, tolerance and non-violent action for conflict resolution.
Read Syeda Amna Nasir Jamal 2018 Nomination form (Word Doc)
---
Bio
Syeda Amna Nasir Jamal is an entrepreneur, law practitioner of High Court, freelance writer and consultant for various reputed National and International media and humanitarian organizations and provided consultancies to various businesses too. She writes about security and social issues, environment and business. She went to cover war hit area and wrote reports on security issues. She owns SAN Enterprises, a trading company that specializes in general trading of bulk agricultural commodities (which included rice and wheat), other general commodities and textile (like, bags, casual and formal wears). In 2014 introduced clothing brand named SAN Armario from US. She is an editor in chief of SAN Tribune and Global Sentinel. She is founder and head of the Tavvun Welfare Association and Institute for Policy Studies, Research and Human Development in Pakistan and actively addressing educational issues and supported capacity building of women. She supported programs of free education for underprivileged children in Lyari (gang war hit area…is an infamous 'no-go area' being home to lawlessness, politically motivated violence and crime) and Thatta district. Her projects include providing education, healthcare, economic/women empowerment and disaster relief to areas in need.
---
More Detail
Terrorism is the burning issue of the world so she/her company feels that only could tackle terrorism with the promotion of interfaith harmony, mutual understanding, religious tolerance and inter religious dialogue.To her business is mélange of culture, commerce and creativity— have the resources to convert world into peaceful as well as the incentive to do so. She/company use marketing strategies and work with various faith people. She is good in building bridge between various community people, recognized intercultural innovations and in workforce is religious diversity like along with Muslim the Christian is doing service to develop interfaith understanding and peace. She celebrates festival with other religion people.Her company located at conflict area of the city named Lyari— a place of gang war and marginalized communities (lack the necessary entrepreneurial skills to break out poverty trap that often feeds violence and extremism). She wanted to promote understanding and dialogue in an area of the longest running conflicts/gang war. For peace building one leading challenge for her was to identify which type of intervention work best. She knew there was need to meet the social and religious needs of employees outside of work, while at the same time increasing safety and employee retention. So, to support interfaith understanding and peace within corporation she planned: 1) To make positive contributions to peace in society by mobilizing peace campaigns. 2) To offer incentives to employees and to help contribute to the religious diversity of workforces 3) She supported for new small enterprises (women owned especially) to have a significant impact in developing and empowering marginalized communities- Increased employees' morale and productivity and addressed unmet difficult social needs.She felt that best to empower and protect citizens by: a) Reducing violence and suffering through more effective peace building initiatives like dialogues; b)Promoting participation of local people to learn about and have a say in conflict prevention and peace building work, particularly among women and Youth and marginalized groups.
---
Nominated by:
Malik Muhammad Jahangir
Executive Director