Steve Killelea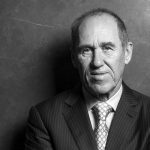 Chairman and founder, former CEO
Founder & Executive Chairman
Australia
---
About the Institute for Economics and Peace: The Institute for Economics and Peace is the world's leading think tank dedicated to developing metrics to analyze peace and to quantify its economic value. It does this by developing global and national indices, calculating the economic cost of violence, analyzing country level risk and understanding positive peace. The research is used extensively by governments, academic institutions, think tanks, non-governmental organizations and by intergovernmental institutions such as the OECD, The Commonwealth Secretariat, the World Bank and the United Nations. The Institute was recently ranked in the top 15 most impactful think tanks in the world on the Global Go To Think Tank Index. Founded by IT entrepreneur and philanthropist Steve Killelea in 2007, the Institute for Economics and Peace is impacting traditional thinking on matters of security, defense, terrorism and development.
---
Global Business & Interfaith Peace GOLD Medalist
Mr. Steve Killelea, Executive Chairman and Founder of Integrated Research and of the Institute for Economics and Peace (IEP), has shifted the paradigm in how the world thinks about peace. Using data-driven research, Steve shows that peace is a positive, tangible and achievable goal. The World Bank, the United Nations and many others use IEP's research which has helped, among other things, dispel misconceptions about religion's role in conflict. Steve also funds a growing number of projects advancing interfaith understanding and peace.
Acceptance Speech
"I am very honoured to receive this award and I would like to say that it is with great pleasure that I have watched the organisation grow over the years and to see this fine event and to further appreciate the growing influence of the Religious Freedom & Business Foundation. At the heart of all the great faiths is a common set of themes which colour most of the people in the world's view of ethics. Business is the most commonly performed activity of humanity and as such bridging the spiritual and economic dimensions can only further our ethical clarity. This is needed more than in any other age as humanity struggles to adapt to a world of finite resources and weapons of unimaginable destruction. Therefore, our shared future lies in a shared set of values and ones that are actionable for the common good."
---
Nominated by:
Former Irish Ambassador to India, Holy See, Finland, Russia, OSCE
Distinguished Fellow, Princeton University
---
Bio
Steve Killelea is an accomplished entrepreneur in high technology business development and at the forefront of philanthropic activities focused on sustainable development and peace. After successfully building two international software companies, Steve decided to dedicate most of his time and fortune to peace. In 2000 he established The Charitable Foundation (TCF), one of the largest private overseas aid organizations in Australia. TCF is active in Africa and Asia and has substantially impacted the lives of over 2.3 million people. In 2007 Steve founded the Institute for Economics & Peace (IEP), an international think tank dedicated to developing metrics to analyze peace and to quantify its economic value. IEP's ground-breaking research includes the Global Peace Index, the world's leading measure of peacefulness. Steve's founding of IEP was recognized as one of the 50 most impactful philanthropic gifts in Australia's history. Steve currently serves on a number of Boards and is a Trustee of Religions for Peace. In 2010 he was honored as Member of the Order of Australia for his service to the global peace movement and the provision of humanitarian aid to the developing world. He has been twice nominated for a Nobel Peace Prize.
---
More Detail
Steve has spearheaded and supported the development of a number of initiatives and programmes championing interfaith understanding and peace. These include, but are not limited to: 1. Peace & Religion Report – Steve guided the development of empirical research that aims to get beyond ideology to provide a more comprehensive understanding of how religion interacts with peace. The scope of the research highlights key relationships between peace and religion and provides a platform and opportunities for further research. The report has created a basis for useful dialogue and for moving away from mis-conceptions towards having a data-driven analysis. 2. Supported Tibetan Refugees in India and Monastic Schools in Myanmar. Through his family foundation, TCF, Steve has supported on the ground projects specifically aimed at advancing peace and interfaith understanding in some of the most critical areas of the globe such as Myanmar and India. For example, between 2001 and 2012, TCF enabled a total of 30,000 (+) students to be educated at the Phaung Daw Oo Monastic School in Mnadalay in accordance with the "critical thinking" model developed by the inspiring Principal Sayadaw UNayaka. The teaching model is unique in Myanmar and has the potential to revolutionise general education in Myanmar which is characterised by rote-learning in the inadequate public schools throughout the country. 3. Spearheaded and promoted the study of Positive Peace. Steve has led IEP to investigate the drivers of peace and to develop a framework that informs an increases understanding of what structures and attitudes are needed to sustain peace and understanding. He has funded and hosted academic conferences on the subject. He has also engaged Rotary International to dedicate some of it work to peace and interfaith understanding by hosting Positive Peace Workshops in collaboration with Rotary members in countries such as Uganda and Mexico.
Steve's activities outlined above aim to create a paradigm shift in the way the world thinks about peace. He has promoted the use of data driven research to show that peace is a positive, tangible and achievable measure of human well-being and development. The research produced by IEP is now taught in thousands of universities worldwide creating a new generation of leaders aware of the value of peace and interfaith understanding. Steve's work has also directly positively impacted the lives of over 2 million people who have been the beneficiaries of the work of his foundation.
In the words of Henk-Jan Brinkman, Chief of Policy and Planning at the UN Peacebuilding Support Office: "In my experience with the Institute for Economics & Peace, the research they produce is of impeccable quality, using enormous amounts of data, and is used by policy makers, academics and journalists alike. PBSO, for example, uses the IEP's Global Peace Index also to determine what countries we should work in. IEP is very well connected in the international peace field and uses these connections as well as their media savvy to produce research that is relevant to advancing the field of peacebuilding and to communicate the findings of their research to a very wide audience."