Peace Anthem
Peace Anthem
Composed by Chul Gu LEE; Lyrics by Brian J. Grim
This Peace Anthem commemorates the 2018 Global Business & Peace Awards and Symposium in Seoul, South Korea, on March 8, 2018. Mr. Chul Gu LEE, President of The Music Association of Korea, composed the anthem especially for this event. It was performed by a choir of music professors from Seoul as the introductory selection of a night of traditional Korean music to mark the Peace Olympics and Paralympics, to which the Global Business & Peace Awards and Symposium contributed.
Lyrics:
(1) Come White Dove, bring us love,
And give us peace that bids malice cease,
But yet if we fail and darkness prevails,
We will renew our search for you,
So come White Dove, bring us your love
To heal our land as we join hands
As we join our hands and minds
To search for you White Dove
A prayer for peace, peace, sweet such sweet peace.
(2) DMZ cut in two
More than just land, it cut families,
Still we yearn for peace that will make us one
In ways unseen, in ways we'll see,
So DMZ your days are marked,
Just like the wall around Berlin
You will come down and be gone
You will come down to give to all
of us peace, oh! Family peace.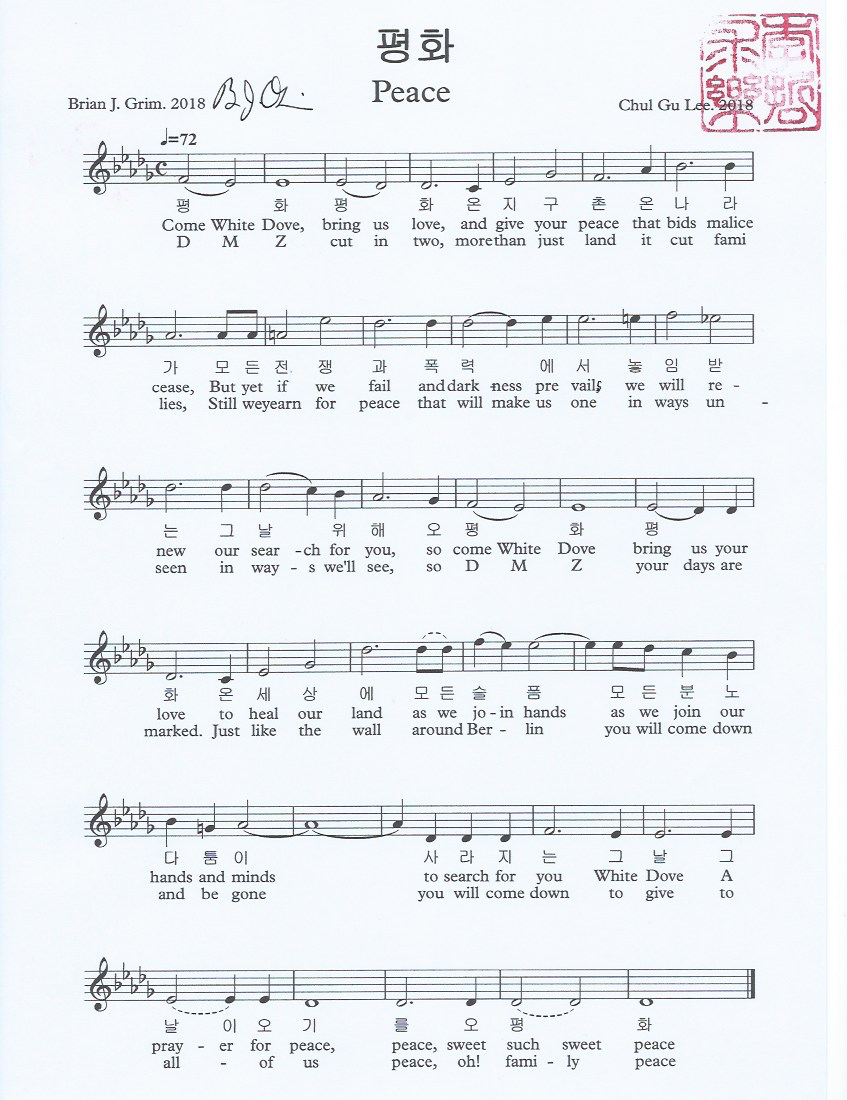 Music: