Gold Prize: 2018 Religious Freedom & Business Film Competition
Love Has No Borders
Deborah Paul and Christy Anastas's film Love Has No Borders won the Religious Freedom & Business Film Competition Gold Medal.* The short film shows two women from different backgrounds joining together to build a business to serve those in need.
Deborah and Christy met in the autumn of 2014 and the result of that friendship has dramatically changed their lives. Christy started working with i61 Clothing and saw the power behind combining words, with actions, something she feels passionate about. Christy also moved into film-making. She has a desire to use it as an opportunity for others to share their experience and tell their stories. She also sees it as a tool for bringing people together from "both sides". www.i61clothing.com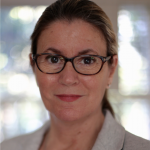 Deborah Paul is a film maker based in London. She worked for over 15 years as a fashion photographer before launching her ethical clothing brand, i61 Clothing. Her desire was simple, to put positive messages onto the streets of the world and make a difference in society. Because of her desire to make an impact in the world on a larger scale, she moved into film making just over a year ago; where her desires remain the same. She sees film making as a modern day educational tool, one that can reach many on a wider scale. She is passionate about sharing stories of hope, in a hurting world and "stopping for the one".
---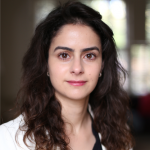 Christy Anastas was born in Bethlehem in the West Bank. She grew up through two intifadas. Living in this conflict left a deep mark on her life, and a deep desire to see a more peaceful future. Christy spent over two years sharing her life experience in the UK since 2012. This resulted in her shining a light on the areas she believed needed to be seen, but also left her with the realisation that talking is simply not enough; that talk, combined with action is the way forward.
---