Greg Clark, J.D., Vice President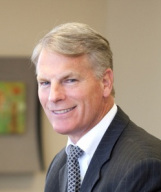 Greg Clark is an international attorney with extensive experience in non-profit charitable entities. He serves as the Religious Freedom & Business Foundation's vice president. Previously he was a partner with the law firm Hughes, Fields & Stoby (USA) PLLC. Currently he is serving Area Legal Counsel for Asia for The Church of Jesus Christ of Latter-day Saints.
Greg served as an officer in the United States Marine Corps and then obtained a law degree from the University of Idaho College of Law. He has worked domestically for Exxon Company USA and internationally for Occidental Petroleum Corporation, focusing on international oil and gas transactions, including the negotiation of offshore oil and gas concessions with the State of Qatar, and Heads of Agreements with the governments of Albania and Russia. Greg served as Occidental's Legal Manager in Ecuador for 3 years, developing an oil field located in the Amazon Jungle. He then worked as Occidental's Legal Manager for its offshore oil projects located in Doha, Qatar. Greg became Occidental's Managing Counsel for the Middle East, overseeing Occidental's legal activities in Oman, Pakistan, Qatar and Yemen. Greg lived and worked in Qatar for 7 years.
Greg also supervised the legal affairs of The Church of Jesus Christ of Latter-day Saints in Mexico, Central America, Brazil the Caribbean countries and northern South America for more than a decade, while living in Lima, Peru, São Paulo, Brazil, and the Dominican Republic. Greg was also Of Counsel with the law firm of Kirton McConkie for 3 years in Salt Lake City. Greg is also a Senior Fellow at the International Center for Law and Religion Studies of the J. Reuben Clark Law School at Brigham Young University.