Dorin Munteanu, Research Fellow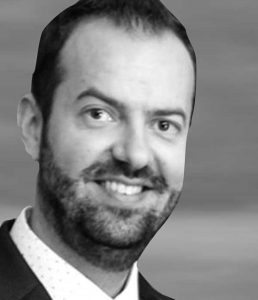 Dorin Munteanu is a research fellow with the Religious Freedom & Business Foundation focusing on the intersection between technology, business, public policy and religion.
Dorin is Principal of Transilvania Group, a Washington, DC-based business management and policy advisory firm. He also serves as a Managing Partner to the Internet of Things (IoT) solutions uRADMonitor network as well as the President of the Romanian American Chamber of Commerce, Washington, D.C. Chapter.
Dorin offers customized business development, investment and marketing services to emerging cloud-delivered platform technologies, such as Internet of Things (IoT), cybersecurity and intelligent automation.  His expertise enables companies to scale and achieve commercial objectives both domestically and internationally.
Dorin has been a Research Associate at The Center for European Policy Analysis (CEPA) and business management consultant at TD International, both organizations based in Washington, D.C.. Dorin holds degrees from Babeș-Bolyai University of Cluj-Napoca, Romania, and the School of International Service at American University. He is fluent in Romanian, Spanish, Italian, and Hungarian, and proficient in French.