Caitlyn Bishop, Previous Research Intern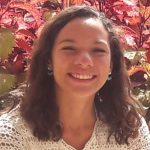 Caitlyn Bishop was previously a research intern with the Religious Freedom & Business Foundation and a student at Brigham Young University – Idaho.
Caitlyn is from Prince George County, Virginia and is studying Political Science with an emphasis in Foreign Affairs. She is currently working on getting a minor in international studies as well. Her passion to understanding other cultures and races of people has grown throughout her explorations in the different areas in Political Science. This interest sparked as she grew up in a Spanish home and went to school with people of many races. She also served a mission in Santiago, Chile, where she learned how to unite with people of such different lifestyles and beliefs. Her dedication to her career comes form the desire to protect the basic human rights of all people no matter what country they live in, what race they are or what their beliefs have.