Ali Katırcıoğlu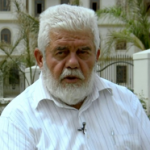 ---
About Aksan: Aksan is a leader in sheet metal forming technology. It's vision is to be one of the best and most advanced companies in proactively manipulating ferro & non-ferro sheet metal forming.
---
Nomination in Brief
Ali Katırcıoğlu, President of Aksan, funded and oversaw the construction of the Nizamiye Mosque Complex in South Africa, which also includes a health clinic, shops, and a primary and high school open to people of all faiths. The complex is not just for Muslims, but a showcase of Islamic art open to people from all backgrounds.
Read Ali Katircioglu 2018 Nomination form (Word Doc)
---
Bio
Mr. Ali Katircioglu was born in a small village in Turkey's province of Antalya. After living with and working for his relatives, he started his own business in textile then moved onto real estate. Mr. Katircioglu always participated in philanthropic initiatives by building schools, dormitories, and supporting other social and religious activities. He explains that he attempted to keep a promise he made to God that he would spend certain amount or percentage on the path of God. Mr. Katircioglu had a dream of building a mosque with a Turkish architecture outside Turkey. Later, he decided to build it in South Africa. During his visit to Johannesburg in 2008, he found a suitable land and bought it. He visited prominent South African figures including national icon late President Mandela and former Speaker of Parliament M. Sisulu and many other community leaders and briefed them about the project. Mr. Mandela asked him to include a Health Clinic within the project. He built the Nizamiye Complex (mosque, health clinic, school, shops, etc.) in Johannesburg sponsoring it entirely with his own funding. Mr. Katircioglu currently lives in Johannesburg.
---
More Detail
Nizamiye Mosque Complex comprises of a mosque, health clinic, shops, and a primary and high school. The Complex has been completed in 2011 and has been operational since then. Nizamiye Complex serves the people in Johannesburg and South Africa. Firstly it showcases one the most significant aspects of Islamic Art. Since the mosque together with other parts of the project are open to all to visit and make use of facilities it created an atmosphere of welcoming and acceptance to people from all backgrounds. The Mosque depicts a beautiful architecture to the visitors and worshippers and the shops offer great experience to the visitors from checking and buying books to textile and gifts as well as great food and conversation. The school which is part of the complex has an open admission policy to all. All students are welcome for admission without any discrimination on the basis of race, ethnicity, religion, or sexual orientation. The last component of Nizamiye Complex is the Health Clinic. It is operated in collaboration with department of Health and offers health services at no cost to the members of the community.
---
Nominated by:
Mehmet Kilic
Main Representative to the UN
Journalists and Writers Foundation