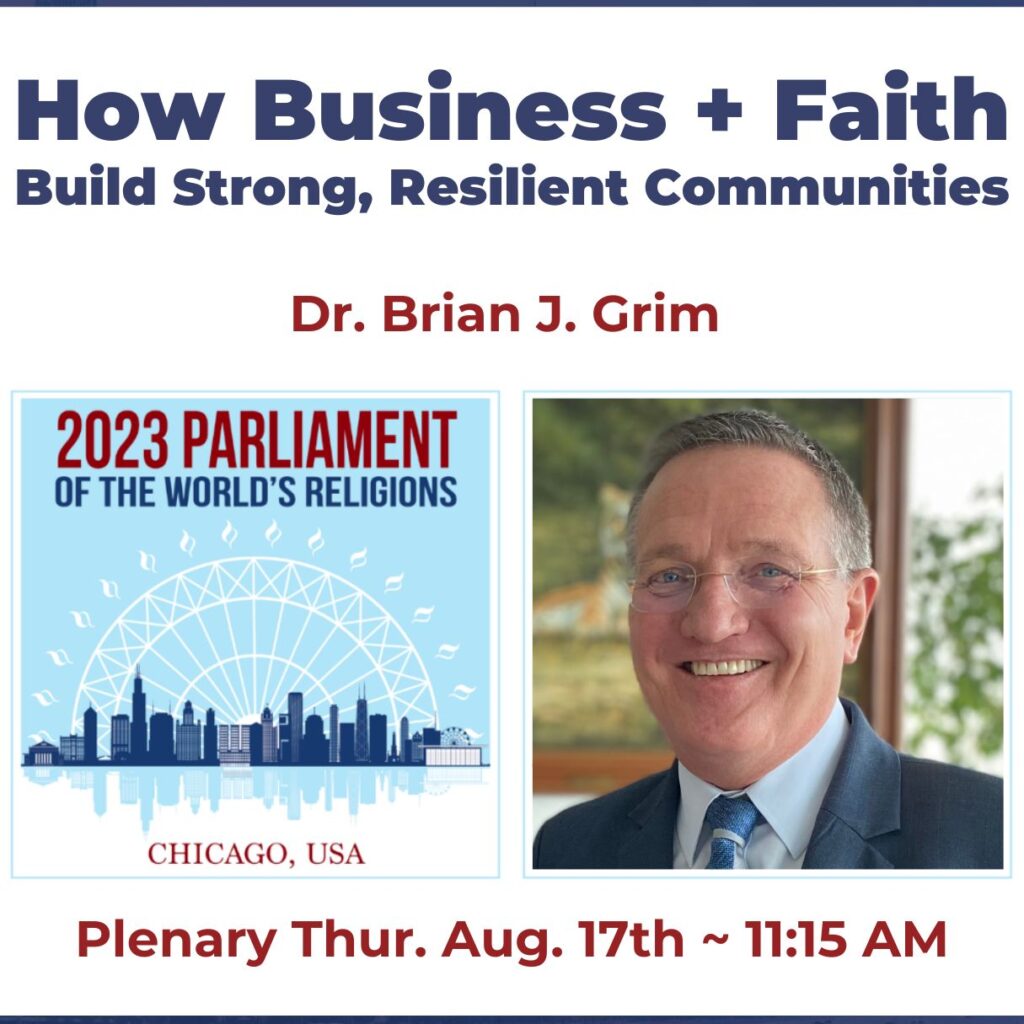 CHICAGO: Brian Grim to Give Plenary at Parliament of the World's Religions
---
During 2023 Parliament of the World's Religions, Dr. Brian Grim, President of the Religious Freedom & Business Foundation, will deliver a plenary address during the "Plenary on Community Strategies" (Thursday, August 17th) on how employee faith-based and interfaith groups (ERGs) within the worlds largest corporations build strong, resilient communities.
Grim will share a variety of examples from the growing number of companies that are including religion and belief as part of their commitments to building diverse, equitable and inclusive (DEI) workplaces. By allowing people to bring their faith to work, they also bring their faith-inspired "love of neighbor," which not only creates more resilient workplaces but also impacts the ways companies engage on pressing social issues. Examples range from combatting human trafficking to empowering marginalized groups within the communities the companies serve.

The Plenary on Community Strategies is a dynamic and engaging gathering that explores innovative approaches to building strong, resilient communities. Joining Grim are a range of expert speakers who will also share their experiences, insights, and proven best practices on how to create effective community-driven solutions to pressing social issues.
By bringing together diverse voices from around the world, this Plenary on Community Strategies promises to be an empowering opportunity to reflect on: How do we build meaningful partnerships between communities, governments, and other stakeholders? What are practical tools for designing and implementing community-based projects? How do we take concrete steps towards creating more equitable and sustainable societies?
The plenary begins with an overview of the importance of community-led initiatives in addressing complex challenges facing communities and nations including the loss of freedoms, the degradation of civil society, the backsliding of democratic institutions, and gross violations of human rights. Leading faith, political, and grassroots leaders share their successes and failures in implementing community strategies in diverse contexts.