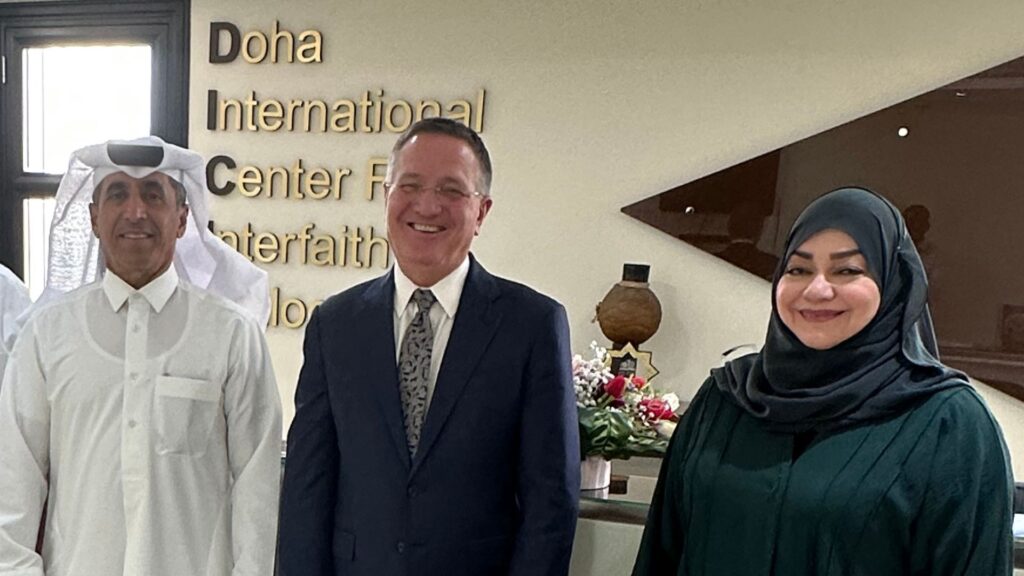 By Brian Grim
After extremely successful meetings last week in London, including at No. 10 Downing Street, I had a wonderful meeting with Dr. Ibrahim Saleh Al-Naimi at the Doha International Forum for Interfaith Dialogue on Sunday (the first day of the work week in Qatar).
As we discussed our upcoming global edition of Dare to Overcome, Dr. Ibrahim suggested nominating the CEO of Qatar Airways for our Global Business & Intercultural Peace Award in Delhi, recognizing how one of the most popular airlines in the world has been build with people of all faiths working together to connect the world.
There's precedent. Qatar Airlines One World Partner American Airlines SVP & CCO Alison Taylor received Global Business & Intercultural Peace Award in 2022!
---
ABOUT
The Doha International Center for Interfaith Dialogue (DICID) is a Qatar-based institution dedicated to interfaith dialogue, intercultural cooperation, and capacity building.
Also at the July 16th meeting were Ms. Nadia Al-Ashqar, DICID Conference Affairs Coordinating Officer, and Dr. Sekou Marafa Toure, DICID Researcher.
The State of Qatar, represented in DICID, believes that the process of nation-building is based on cooperation and respect among the various components of society to ensure social harmony and constructive interaction among different faiths, cultures, and races both, locally and globally. Qatar thus plays a leading role in rapprochement, multiculturalism and advocacy for peace and strives to realize these values throughout the world.