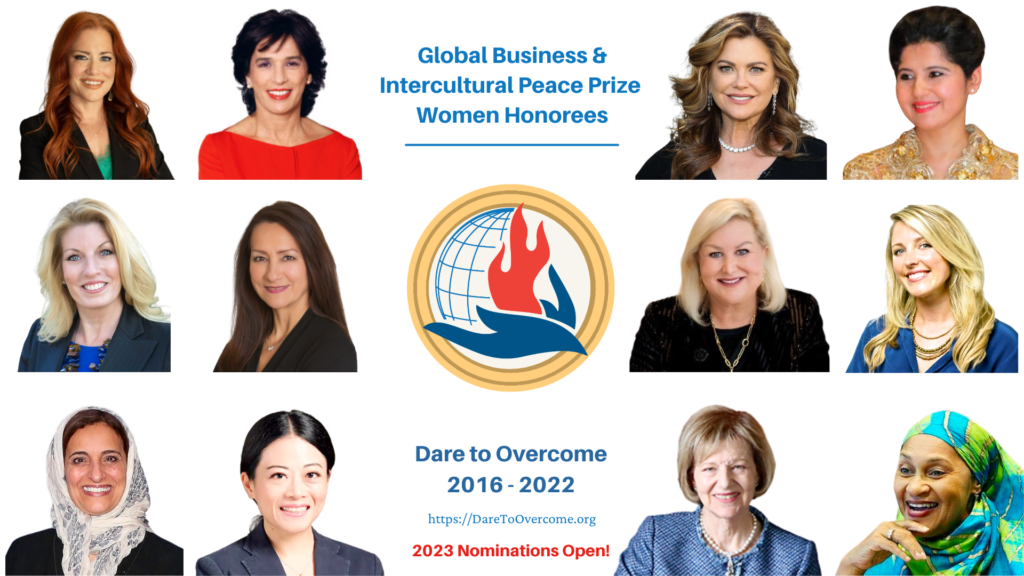 Today, International Women's Day, is a fitting occasion to both honor past recipients of our Global Business & Intercultural* Peace Prize, and call for nominations for the 2023 Awards to be presented in New Delhi, India, on October 5, 2023, at our global Dare to Overcome "Unity in Diversity" conference.
The Awards are open to both female and male CEOs and senior business leaders who are advancing cultures of mutual understanding in their workplaces and marketplaces.
Award winners come from more than 30 countries on six continents. Below, meet some of women business & peace builders.
Nominations are open – please reach out if you know of a CEO worthy of such recognition in 2023! Deadline, April 30, 2023.
* Previously "Interfaith"