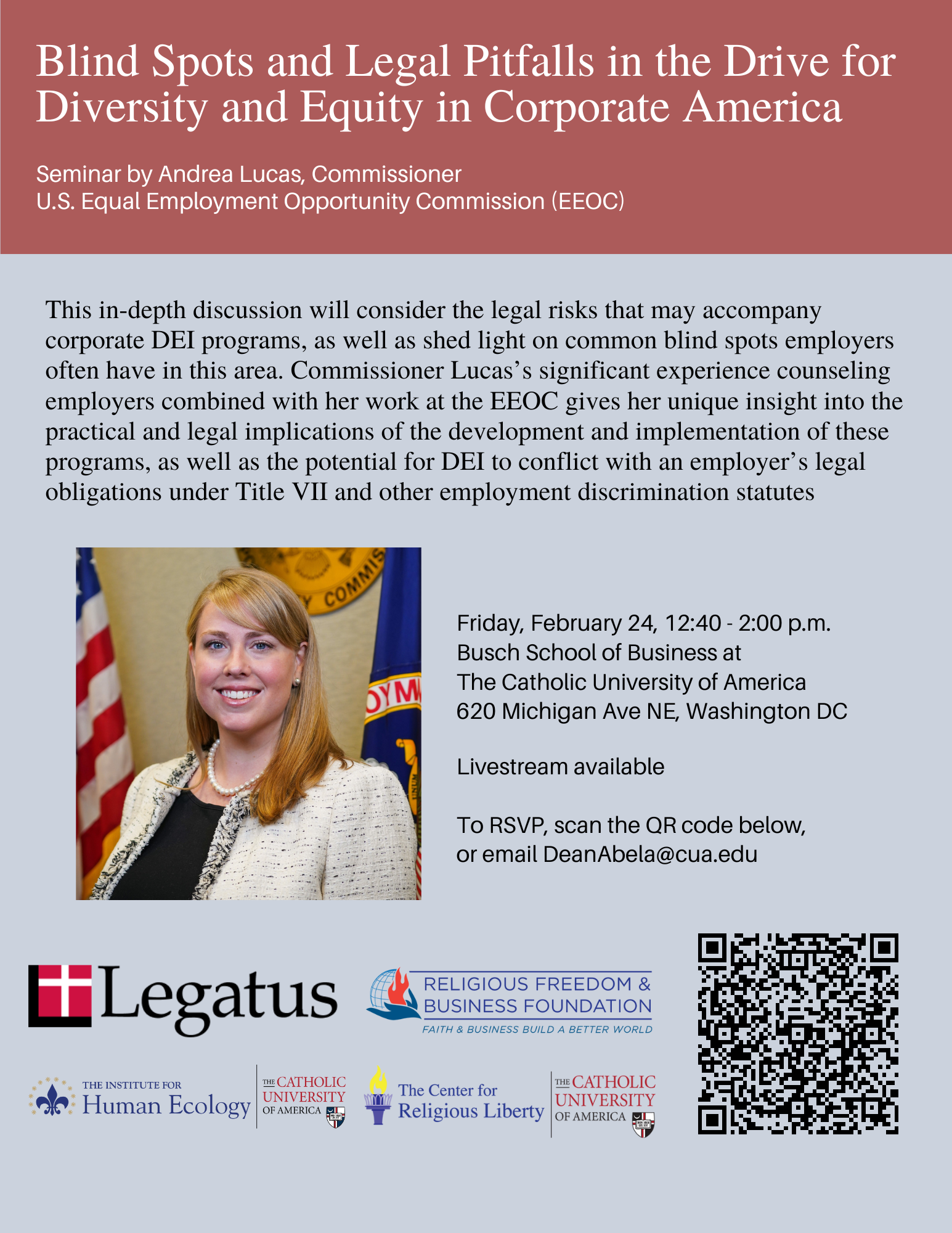 Join Catholic University's Busch School of Business, the Institute for Human Ecology, and the Center for Religious Liberty for a seminar examining the focus on diversity and equity in today's corporate world, by EEOC Commissioner Andrea Lucas.
This in-depth discussion will consider the legal risks that may accompany corporate diversity, equity and inclusion (DEI) programs, as well as shed light on common blind spots employers may have in this area.
Commissioner Lucas's significant experience counseling employers combined with her work at the EEOC gives her unique insight into the practical and legal implications of the development and implementation of these programs, as well as the potential for DEI to conflict with an employer's legal obligations under Title VII and other employment discrimination statutes.
See Commissioner Lucas' keynote address at our year's Faith@Work ERG Conference below, and read her transcript and watch the Q&A here.