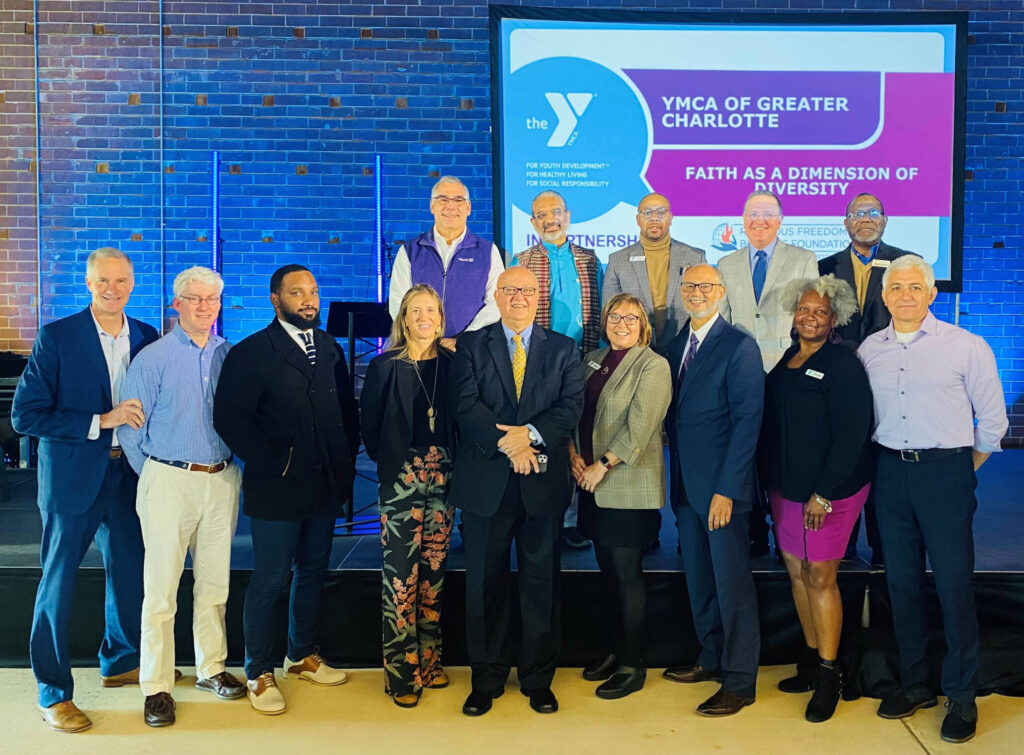 by Brian Grim
The YMCA of Greater Charlotte, in partnership with the Religious Freedom & Business Foundation, launched a dialogue on Oct. 4 where people of different faiths, beliefs and convictions came together to discuss how faith is a dimension of diversity.
The "way" that this very diverse group of 80 business and community leaders came together was in support of each other's right to hold their deeply held beliefs and live according to them without necessarily extending moral equivalency to the other's beliefs. An approach we refer to as Covenantal Pluralism (see video).
The opening of this dialogue is certainly in line with the mission of the YMCA, which is "To put Christian principles into practice through programs that build healthy spirit, mind and body for all."
So, how is it that such a dialogue fits in with the Christian principles of the YMCA? Two teachings of Jesus referenced during the dialogue give the answer:
"So in everything, do to others what you would have them do to you, for this sums up the Law and the Prophets."
These words of Jesus from Matthew 7:12 are referred to as the Golden Rule and are reflected in many religious traditions. And, when asked what the greatest commandment is, Jesus replied,
"'Love the Lord your God with all your heart and with all your soul and with all your mind.' This is the first and greatest commandment. And the second is like it: 'Love your neighbor as yourself.' All the Law and the Prophets hang on these two commandments" (Matt. 22:37-40).
In an age of polarization, the YMCA of Greater Charlotte is demonstrating "love of neighbor" as the way forward. As Nancy Fisher from the YMCA said, "I look forward to talking with attendees and hearing how they will spread what was learned in their businesses and organizations of influence."
I look forward to this as well. If your organization would like to host a similar event, the YMCA of Greater Charlotte's initiative is one to replicate in cities and towns across the country. Our next event will be November 11 in Lehi, Utah. Hope to see you there!