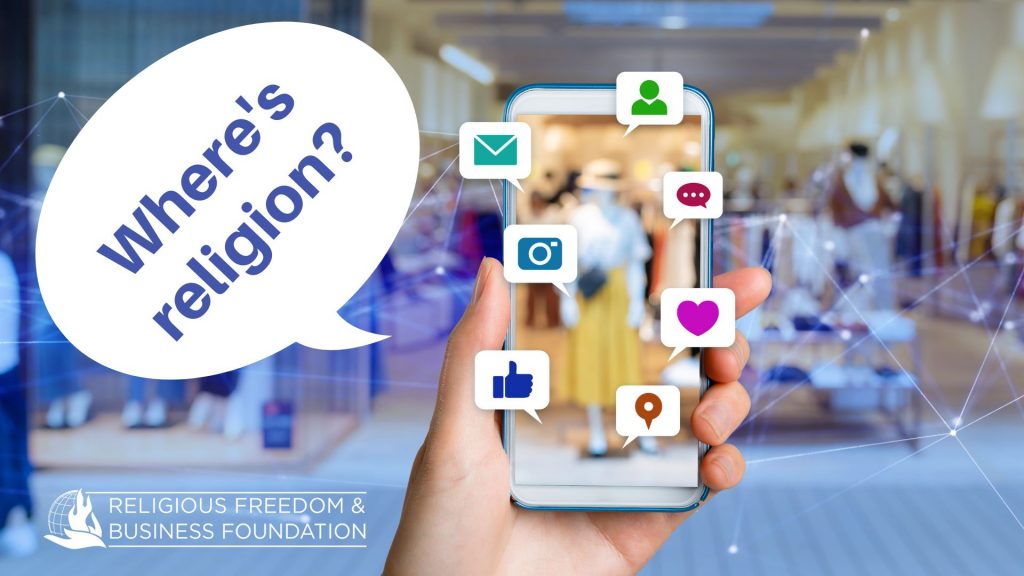 Global study reveals high consumer demand for more news on religion and faith, along with roadblocks among journalists and editors
The Religious Freedom & Business Foundation's partner, the Faith & Media Initiative, just released the results of the first-ever Faith & Media Index.
The largest-ever global poll of its kind looks at the portrayal of faith and religion in the media. It reveals a strong demand across the world for more news media coverage on faith, despite the reality that journalists and editors admit coverage of the topics is rarely encouraged in newsrooms.
The study captures the views of 9,000 global citizens as well as journalists and editors in 18 countries covering the world's major religions. The research was commissioned by the Faith and Media Initiative (FAMI) and conducted by global market research company HarrisX.
The study reflects the feeling among the general population that media coverage can perpetuate faith-related stereotypes rather than protect against them. It also lays out some of the factors that journalists and editors think can lead to religious and faith stereotypes in news coverage.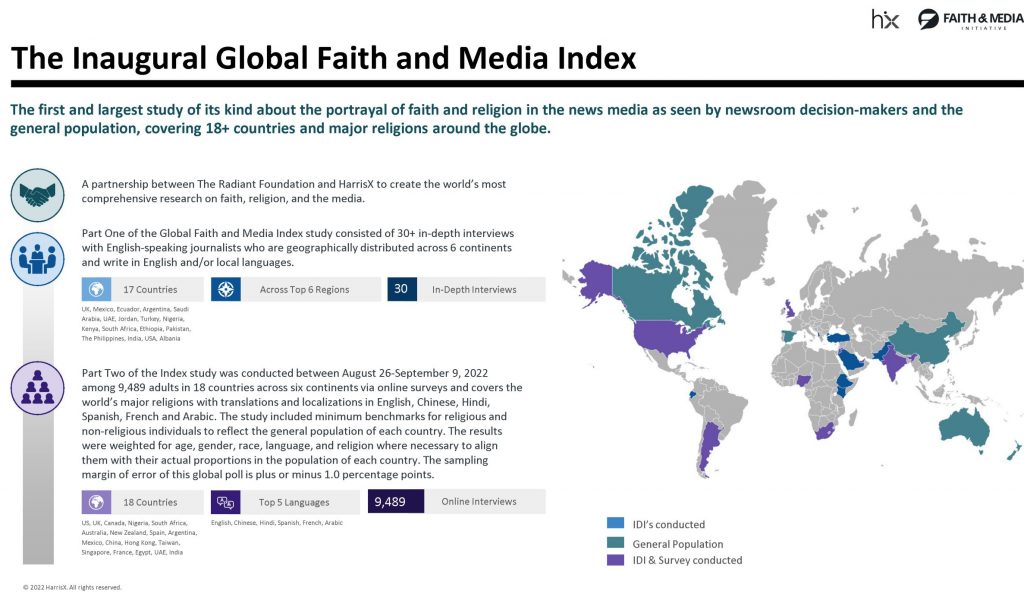 The study also signals universal recognition among journalists and editors that coverage of faith and religion needs a reset. It captures detailed insights about the complex set of factors that have created the current status quo affecting editorial coverage. See full press release.
As part of the initiative, I recently published Faith Can Be a Core Element of DEI — And a Way to Convene a Dialogue Around These Issues. Also, my colleague Simran Jeet Singh from the Aspen Institute just published How to Talk About Religion at Work in Harvard Business Review. He argues, "Religion is a conversation that is not just overlooked but often deliberately avoided in the workplace. However, by ignoring the problem, we further exacerbate it."
Avoiding talking about religion creates polarization, but including religion – albeit tricky at times – overcomes suspicions and creates opportunity for understanding and trust.
See Background on Study from our Dare to Overcome Conference