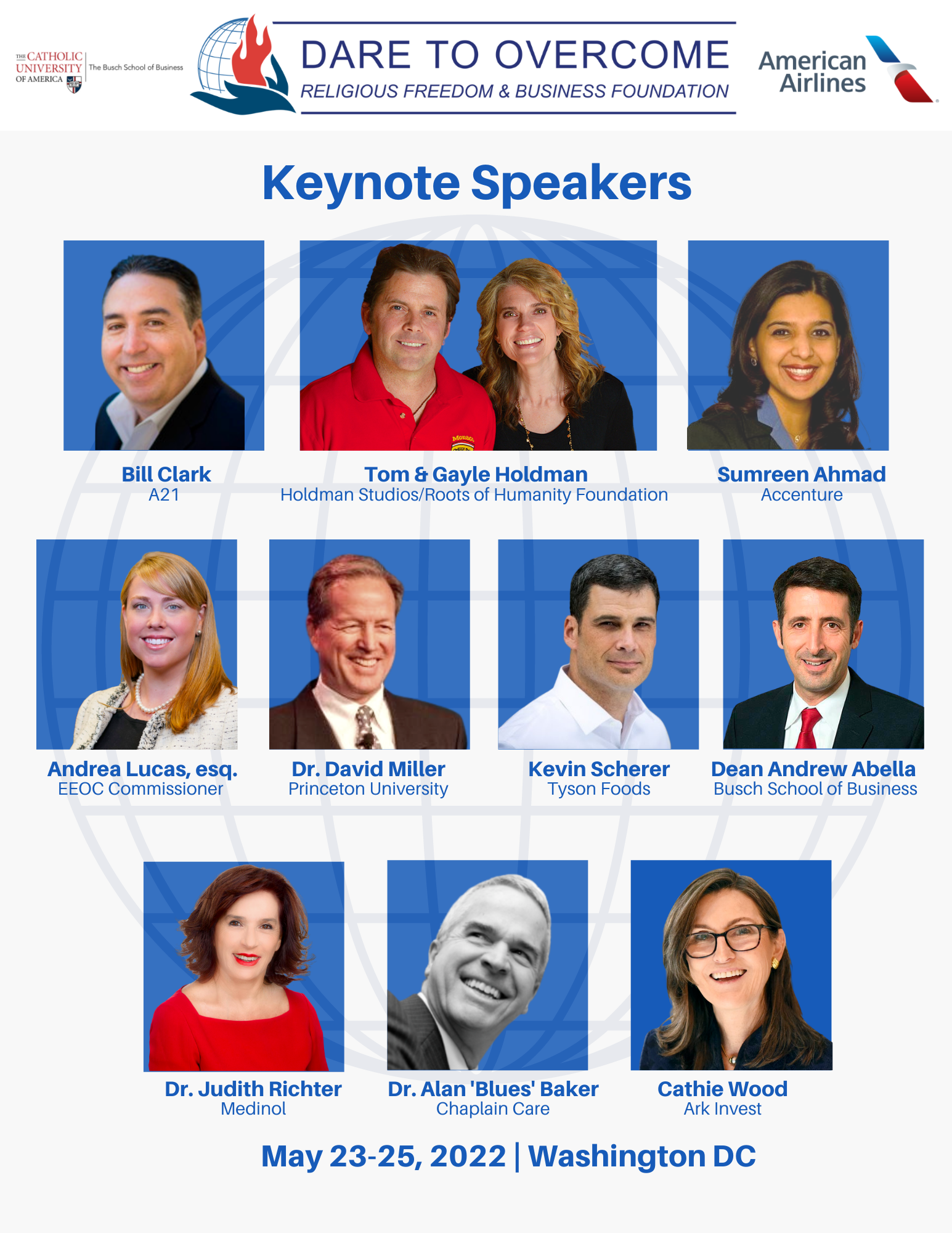 We have an unsurpassed lineup of speakers and corporate panels, all looking at the next big thing – religion is being equitably included in corporate diversity, equity and inclusion (DEI) initiatives.
Speakers from major corporations will share how they have opened their workplaces to faith, and what that looks like. It not only means that people of diverse faiths and beliefs have a seat at the table, but it also means that the compassionate care that is exemplified in the Golden Rule have an expanded space to make a contribution.
These contributions range from addressing human trafficking to seeing that people with disabilities are not disabled, but uniquely enabled. They also include increasing revenue, decreasing attrition, and sparking innovation.
Join us to learn how faith works at work!