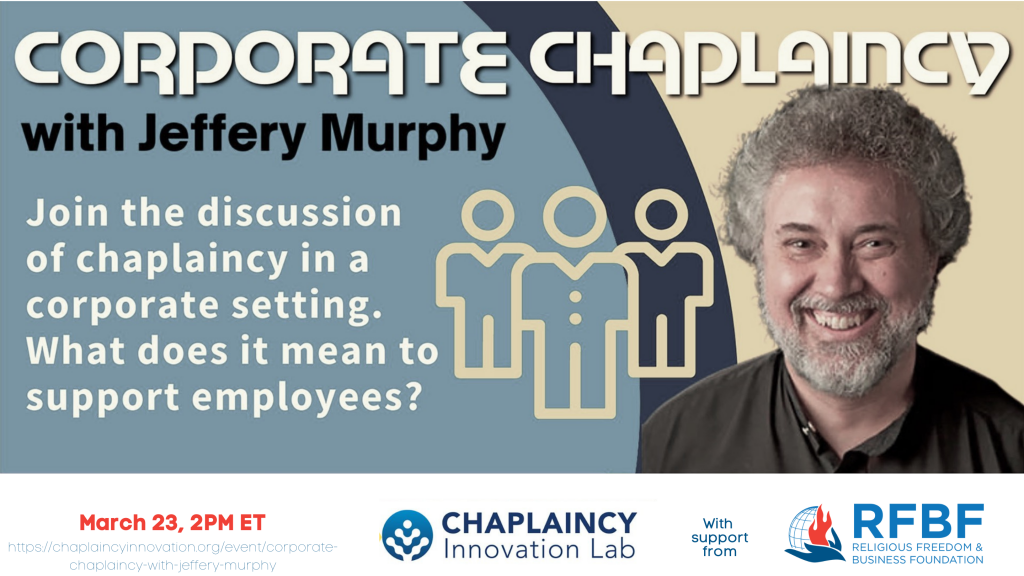 The Religious Freedom & Business Foundation supports this webinar.
Date: March 23, 2022

Time: 2:00 pm – 3:00 pm ET
---
What does it mean to support employees?
Join Jeffrey Murphy, a chaplain* with Tyson Foods, for a discussion of chaplaincy in a corporate setting.
Corporate chaplaincy is a growing field. Yet many in the profession have little knowledge of chaplaincy in the corporate setting, not least because CPE is often based in the healthcare. How will our industry adjust to the growth of corporate chaplaincy and prepare candidates for work in this field?
This webinar will offer the reflections of one chaplain who moved to the corporate setting after nearly thirty years in healthcare. It will also look at the growth and potential growth of corporate chaplaincy, and the similarities and differences between chaplaincy in the healthcare setting and the corporate setting.
---
---