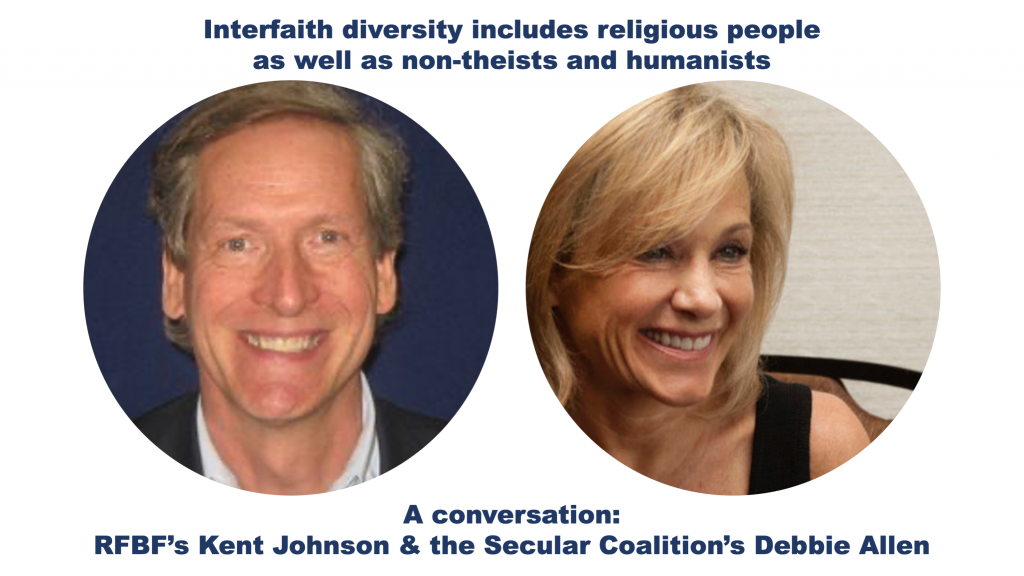 At our second annual national Faith@Work Employee Resource Group Conference in Feb. 2021, the Religious Freedom & Business Foundation's Kent Johnson hosted a fascinating conversation with Debbie Allen, Executive Director of the Secular Coalition for America. They explored how and why interfaith diversity includes religious people as well as non-theists and humanists.
This discussion illustrated that fundamental disagreements about the merits of traditional faiths need not result in fear or distrust. To the contrary: When we connect authentically and respectfully with people whose worldviews conflict diametrically with our own, it can enable deeper collegiality and more effective collaboration.
Debbie Allen makes the compelling argument that non-theists and humanists should be included in interfaith discussions. Watch the conversation below.