IMMEDIATE RELEASE: Juliet Funt, WhiteSpace at Work CEO, Global Keynote Speaker and Fortune 500 Advisor, to Keynote 2nd Annual National Faith@Work ERG Conference
How to unburden talent from low-value busywork and unleash their full potential
In partnership with the Global Leadership Network, the Religious Freedom & Business Foundation (RFBF) is pleased to announce that in-demand corporate speaker Juliet Funt,  founder and CEO of WhiteSpace at Work, will deliver a high-energy, content-rich keynote on how to thrive in the Age of Overload in which we all live and work.
"It is an honor to have Juliet Funt, daughter of Candid Camera's Allen Funt, speak at a time when the pandemic has blurred the boundary between work and home more than ever," said RFBF President Brian Grim. Indeed, Juliet is just what the doctor ordered for a time like this. She was born with fun in her blood. She's a high-energy, hilarious motivational keynote speaker who helps audiences crack the code of the Culture of Insatiability—where nothing we do is ever enough.
A warrior against busyness in the modern workplace that saps our creativity, productivity and engagement, Funt is a force for change in organizations around the world. She empowers overwhelmed leaders and employees to redefine their definition of productivity, revamp their workflows and reclaim "WhiteSpace" — strategic pausing and thinking time — that is essential for high performance.
Through speaking, training and consulting, Funt is an evangelist for unburdening talent from low-value busywork and unleashing their full potential. She has worked with major international organizations such as Spotify, In-N-Out Burger, National Geographic, Anthem, Abbott, American Express, P&G, Costco, Pepsi, Nike, Wells Fargo, Sephora, Sysco, Hershey's, Hyatt and ESPN.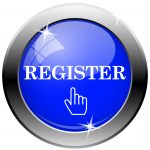 Funt is a charismatic keynote speaker who activates audiences to make real, lasting change. She's spoken at many premiere industry-leading associations and events globally with impressive lineups of luminaries such as Simon Sinek, Marcus Buckingham, Seth Godin and Condoleezza Rice.
Funt's 2017 address to the Global Leadership Summit, the largest leadership event in the world that streams to 400,000 people from more than 123 countries, was one of the highest rated talks of the event. She has also delivered a keynote address for Leadercast, which live streams to 85,000 leaders, and the Nordic Business Forum in Finland, with a live English-speaking audience of 7,500 and a streamed audience of 30,000.
To hear Juliet, register today for the 2nd National Faith@Work ERG Conference, taking place virtually this year, Feb. 9-11, 2021.
---