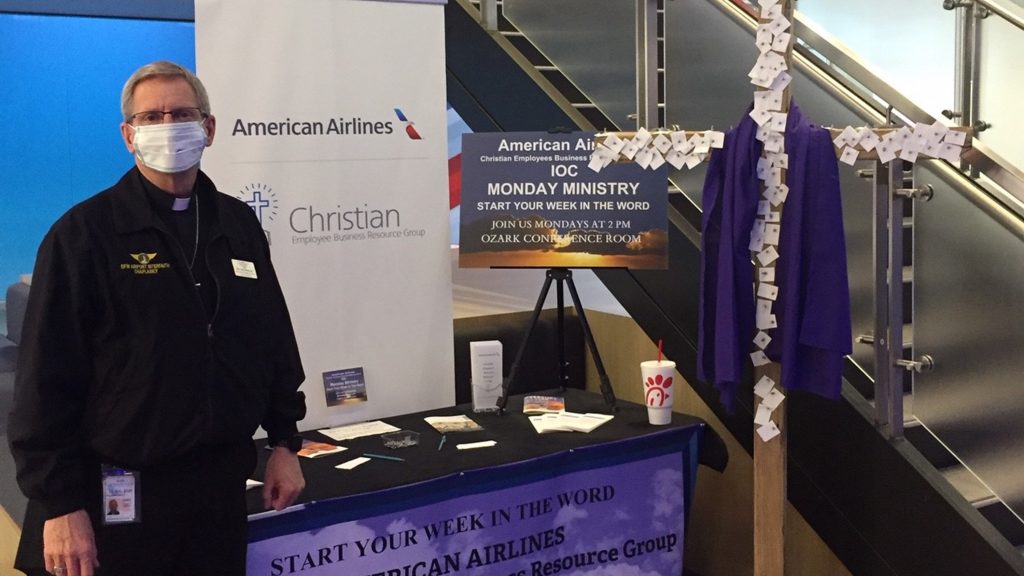 By Brian J. Grim, Ph.D.
---
This is part of an ongoing blog by RFBF President Brian Grim highlighting positive business responses to the pandemic, and part of the COVIDxNOW Global Economic Leaders Consortium, which is seeking to deliver innovative solutions for COVID19
---
Interview with Fr. Greg McBrayer, Chief Flight Dispatcher, American Airlines
RFBF President Brian Grim talks with bi-vocational priest Father Greg McBrayer about the difference he sees between the aftermath of 9/11, which hit the airline industry hard, and the coronavirus pandemic.
Fr. Greg has worked and served in the aviation industry over 40 years. As Chief Flight Dispatcher and Chaplain at American Airlines Flight Operations Center IOC in DFW, his career includes more than 35 years as a licensed airman in Part 121 Commercial Flight Operations.
As a bi-vocational priest, Father Greg serves as an Assisting Priest/Pastor at Saint Barnabas Anglican Church in Fort Worth. He also serves as Chaplain and the EAP Representative for (PAFCA) The Professional Airline Flight Controllers Association at American Airlines and is a member of the Emergency Response Care Team.