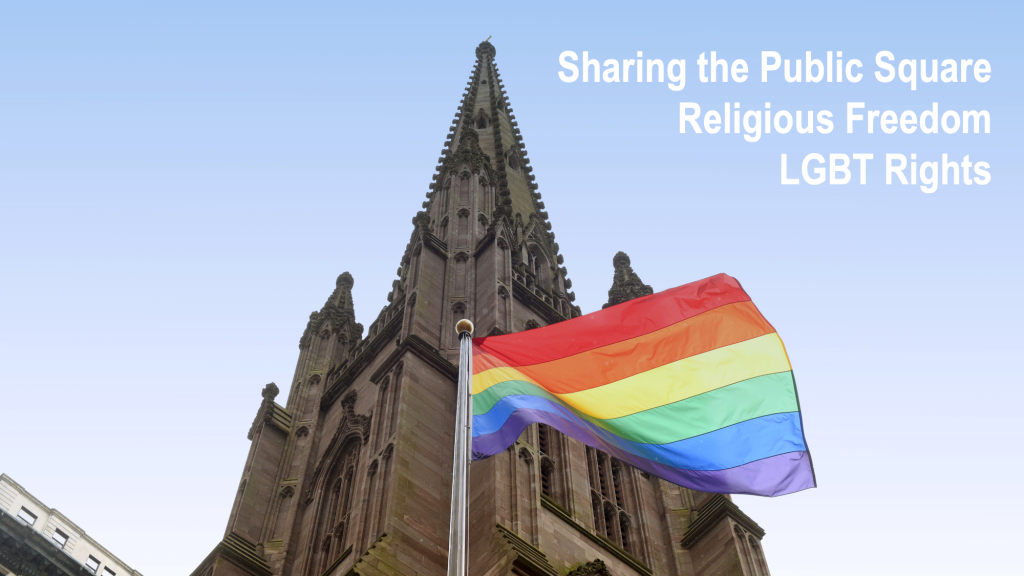 "We all have an interest in a public square that is big enough for everyone; that respects all people." – Prof. Robin Fretwell Wilson
On August 22, 2019, corporate officers and lawmakers of the 13 Midwestern states will come together to explore the need for laws that allow all people to achieve to their full potential.
Today, only four of the thirteen states making up the Midwest region (Minnesota, Iowa, Wisconsin, and Illinois) protect LGBT persons from discrimination in housing, hiring, and public accommodations in the laws of their states. The other nine Midwest states do not afford such needed protections against discrimination in statewide law, although two states extend coverage by interpretation of prior law. One stumbling block for achieving state-wide protections is the perception that protecting LGBT persons must somehow come at the expense of religious communities and individual believers.
All across the Midwest, members of both the LGBT community and the faith community desire to be fully who they are, both in public and in private. However, laws can be constructed to show respect for all persons. These sorely needed protections build human capital and serve as a generator of economic development: they allow all people to achieve to their full potential. The lack of such protections represents a barrier, not only to economic development in the Midwest, but to human flourishing. In a space dominated too frequently by "warring" communities, this conference hopes to bridge this divide and open dialogue about the need for mutual respect and peaceful coexistence.
Participants
Confirmed participants include lawmakers from Utah, Iowa, Missouri, North Dakota, South Dakota, Ohio, and Kansas. The Midwest Initiative will take place under the umbrella of the Discovery Partners Institute and the University of Illinois at Urbana-Champaign's Fairness for All Initiative.
Because companies occupy a central role——not simply as stakeholders but as engines of change within their communities——this Dialogue will foster a partnership between companies, stakeholders, and state lawmakers on laws that ultimately serve to grow the economy and workforce. Among the companies that will be represented are Allstate, Eli Lilly, Health Care Service Corporation—Blue Cross Blue Shield, SalesForce, and Zurich North America.
Co-Conveners are Stuart Adams, Utah Senate President, Andrew Koppelman, Professor of Law at Northwestern University, and Robin Fretwell Wilson, Professor of Law at the University of Illinois College of Law.
Other participants include Dr. Brian Grim, president of the Religious Freedom & Business Foundation, Kent Johnson, senior corporate advisor for the Religious Freedom & Business Foundation and former senior counsel at Texas Instruments, and Cameron Smith, Workplace Program Associate at Tanenbaum.