Is Pope Francis' "Economy with a Truly Human Purpose" Possible?
Yes, for at least three reasons.
(1) Religious freedom when protected and practiced sets people free to act and innovate motivated by their highest ideals.
(2) In a world where religious tensions are high, research shows that business is a powerful force for interfaith understanding and peace.
(3) Never underestimate the power of business leaders as entrepreneurs for good.
That's the argument I'll make this Saturday at the 10:00 AM plenary of the 9th New York Encounter, an annual event drawing thousands and bringing in top speakers including, this year, Cardinal Timothy Dolan and the New York Time's David Brooks.
Join Brian at the Encounter, an annual three-day public cultural festival featuring panel discussions, artistic performances, and exhibits, taking place January 13-15 at the Metropolitan Pavilion in Manhattan on 125 West 18th Street.
Grim will be part of a plenary on Saturday discussion on Pope Francis' proposals for an integrally human economic development, giving examples and discussing ways in which a fully human economy is possible. The discussion includes Joseph Kaboski, Professor of Economics at the University of Notre Dame, Carolyn Woo, President and CEO of Catholic Relief Services,  and Paolo Carozza (moderator), Director of the Kellogg Institute at the University of Notre Dame.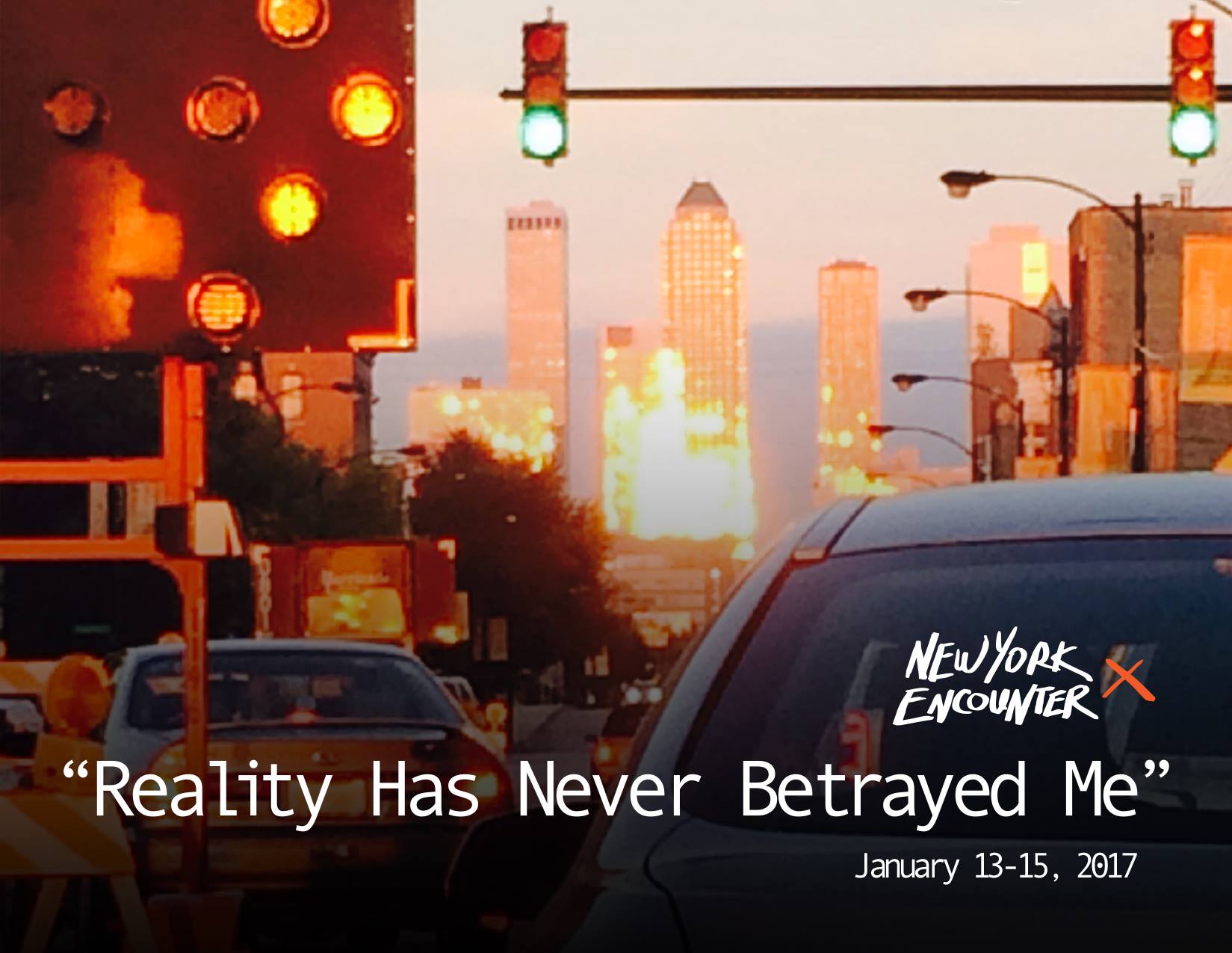 Economy and finance are are being perceived, from left to right, as increasingly disconnected from the real lives of real people.
There is a widespread sense that no true economic development is possible if it is disjointed from broader concerns like justice, care for the environment, good education for all, and so on. Hence the relevance of Pope Francis' appeal for a more integrally human economic development, which, however, must be understood well and applied in practice.
The Encounter's 2017 theme, "Reality Has Never Betrayed Me" a theme, which pertains to today, when regardless of hardship and disappointment, we have the intuition that life is fundamentally good.
In it's 9th year, the Encounter highlights a diverse array of speakers taking on this dramatic theme in the field of the artists, education, science, economy, journalism, literature, medicine, and even comedy and food, all sharing their experience of the ultimate goodness of life.
Highlights from the 27 events:
– Sunday, January 15, 2017, 4 pm: Are the American People Betraying Their Dream?  Or is the American Dream Betraying its People?  A conversation on American culture and society with New York Times Editorialist David Brooks and Rusty Reno, Managing Editor of First Things.
– Saturday, January 14, 2017, 4 pm: The American Dream Come True: American saints and their relevance for our times.  A dialogue between Timothy Cardinal Dolan, Archbishop of New York, and Matt Malone, S.J., President and Editor-in-Chief of America
– Sunday, January 15, 2017, 2 pm: Beauty Does Not Betray.  A discussion on the themes in the soon to be released University of Notre Dame Press book, Disarming Beauty, with its author Julián Carrón, President of the Fraternity of Communion and Liberation, and Joseph Weiler, Professor of Law, New York University.
Seán Cardinal O'Malley and Apostolic Nuncio to the United States, Christophe Pierre will celebrate the Holy Mass on Sunday, January 15th at 9 am.
For a full program of events visit www.newyorkencounter.org
Founded in 2009 by members of the Catholic lay ecclesial movement, Communion and Liberation, the Encounter's goal is to give witness to a new, flourishing life, generated by faith. The Encounter, supported by the work of 350 volunteers, is a vibrant meeting point for thousands of people from different beliefs, traditions and cultures, striving for reciprocal understanding, broadened perspectives and the possibility for friendship.
All events, except for the Saturday night performance, are free of charge. No registration necessary. Credentialed media are welcome. Contact for interviews:  press@newyorkencounter.org or (916) 505-6989.
The Encounter:  "a life changing experience". (Timothy Shriver, Chairman, Special Olympics)